Visit the Crystal Cathedral
You've likely seen the crystal tower soaring towards the sky in nearby Garden Grove, but did you know this unique landmark is open for secular tours? Located at 13280 Chapman Ave., the aptly dubbed Crystal Cathedral first became famous when it was featured on television during the "Power Hour" of evangelicalism. However, it's since been purchased by the Catholic Diocese and is open to the public for both Catholic worship services as well as non-religious tours. Some parts of the space are even available to rent for private events.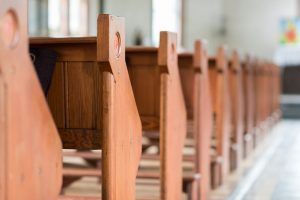 The cathedral opened in 1990 and cost $25 million—however, there was virtually no debt upon completion. It was designed by Gin Wong and Associates and features a massive 132,000 square feet. Today, it's also home to the Roman Catholic Diocese of Orange Pastoral Center and the offices of The Most Reverend Kevin Vann. The first and second floors of the main building are the Cathedral Academy, where art and education meet.
An Anaheim Legend
There are numerous buildings on the sprawling acres, but one of the most popular sites is the memorial gardens. The cemetery was dedicated in 1991 and features impeccable landscaping and tranquil fountains. Currently, the garden is expanding to include ¾ of an acre. Any person of any faith can choose this site as their final resting place.
Crean Tower is another popular stop, named for the Creans who helped to generously pay for the site's completion. It was designed by Philip Johnson and includes 236 feet of stainless steel in a spire that reaches more than 18 stories high. It's where the 52-bell carillon is housed. However, this is just the beginning of what this gorgeous Anaheim landmark has to offer. Find out more and plan your visit today.