Santiago Oaks Regional Park
July is the perfect time of year to explore the great outdoors with a sunrise or sunset hike or picnic, and Santiago Oaks Regional Park is a favorite. Located at 2145 Windes Dr., Orange, the park is open from 7 a.m. – sunset year-round. Parking is just $3 on weekdays and $5 on weekends. In nearby Orange, it hugs the Santiago Creek and includes 1,269 acres. Known as a nature lover's retreat, it welcomes hikers, mountain bikers, and equestrians to explore the mountain views.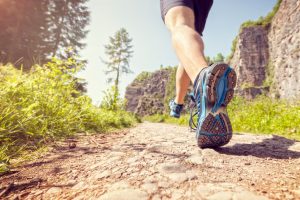 In the park, you'll find an orange grove and mature forests boasting various types of trees. Wildlife is active and abundant. Birders especially love this region as they move from trail to trail, seeking out shady groves. Santiago Oaks Regional Park is one of the many parks impacted by the California fires, and today's visitors are a significant part of bringing awareness to the importance of conservation efforts.
What to Do
Although the park is conveniently close to Anaheim and Orange, it feels like you've been whisked away to a natural paradise. The relaxed atmosphere provides serenity and meditative strolls for park visitors. You'll see horseback riders on the trails and find fantastic views of the OC.
The on-site nature center opened in 1981 and features programs and exhibits on natural topics. Interpretive talks, walks, and films are offered year-round. Ask about group programs for a small fee, or head to the park on a weekend to participate in one of many free programs.