Oak Canyon Nature Center
Anaheim is widely known for countless amusement parks, but it's also a natural paradise—especially at Oak Canyon Nature Center. Set your GPS for 6700 E Walnut Canyon Rd., just a short drive from your hotel, and explore 58 acres nestled in the foothills of Santa Ana Canyon. There's a year-round stream that winds through the park, which joins three canyons and includes four miles of various trails. It's one of the last places in Southern California that sees natural oak woodlands blending with coastal sage scrub.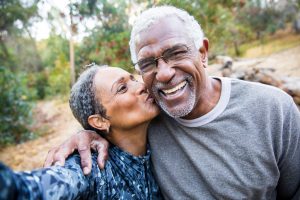 Throughout the year, hikers share the space with native wildlife. Start at the John J. Collier Interpretive Center, which includes a small museum, live animal exhibits, and maps with trail information and flora/fauna sightings.
Back to Nature
Oak Canyon is a popular destination for outdoor weddings and other special events. Contact the event coordinators and see about planning your event at the sprawling park. General hours are sunrise to sunset daily, with the interpretive center only open on weekends. No parking or entrance fees are required, though donations are welcome.
Special group tours are available, and "star nights" are featured throughout the year. There's a Discover Nature Family Program for those who want to delve deeper into Oak Canyon's offerings, and a Tiny Tots Academy for the littlest of explorers.
What will you discover here?