Downtown Anaheim's Certified Farmer's Market and Craft Fair
June in Anaheim marks the best season of the Downtown Anaheim Certified Farmer's Market and Craft Fair, where you can get seriously fresh, regional, and organic goodies from fruits and vegetables to prime meats and baked treats. Artisans also flock to the space to showcase their best work, making the market the ideal destination for picking up gifts and keepsakes.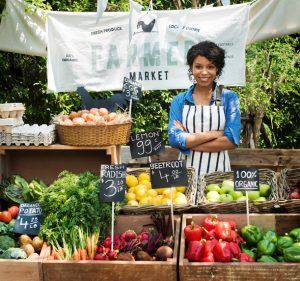 Head to the downtown promenade every Thursday from 11 a.m. – 4 p.m. to discover new surprises. Featured vendors include the Popsikle Shop to help cool down on those sunny California afternoons, Baby Roos BBQ for a hearty lunch, and the Kettle Corn King for a salty and sweet treat in between checking out artisan booths.
Market Madness
The market also hosts an annual 5k run, and in 2018 the event kicks off on June 10th at 7:30 a.m. The owners of the local Anaheim White House restaurant started the run, and it's become a local tradition for 18 years. What better way to build up an appetite before heading to market than to jet around the downtown streets at sunrise?
Find out more about vendors, special events, and what to expect at the official website. Whether you're shopping for a one of a kind art piece or want to sample the best produce in town, the farmer's market is an Anaheim gem.