Globe Hotel with Resort-Like Amenities
Each guest at our Globe hotel is treated like a VIP from the moment they arrive. A quick welcome, quiet and spacious accommodations, and amenities designed to make guests feel right at home are just the beginning.
Our Rooms
Our rooms are designed for comfort and luxury to make your stay in Globe, AZ more comfortable. Start the day with a cup of coffee and a continental breakfast. Then at night, sink into one of our luxurious pillow-top mattresses for a good night's sleep.
A Peaceful Retreat Near Everything In Globe, AZ.
No matter what brings you to this Globe hotel, from corporate travel to the many outdoor water activities, staying in a resort-like property makes a world of difference.
Treat Yourself To Our Recently Renovated Property That Offers Resort-like Amenities

Sit back and relax in a welcoming hot tub and spa. Sink into the pillow-top mattresses and luxe bedding. Rely on the highest quality customer service and dining at the on-site restaurant to make your trip special.
Globe, AZ
The BEST WESTERN Copper Hills Inn is nestled in the heart of one of Arizona's most historically rich communities. Within just 18 square miles, Globe boasts an impressive history that's full of Wild West stories you'll hardly believe. Lynda Carter, better known as Wonder Woman, hails from Globe so it's clear this is one town that's out of this world.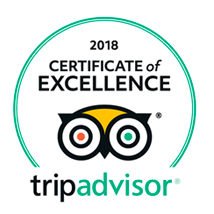 Our stay at the BW Copper Hill Inn, Globe, AZ
"This place is wonderful. All the way from the friendly people at the desk, the rooms, the maids, and the breakfast they serve. The people we met were all wanting your stay to be as pleasant as possible and went out of their way to make it great…"
438edp via TripAdvisor
Copper Hills Inn
"After a long day of travel in the desert of Arizona we found a real oasis in Best Western Copper Hills Inn in Globe, AZ! The staff was friendly and welcomed us with suggestions of local restaurants…"
526maryann via TripAdvisor
Comfy Bed and Friendly Staff
"On a trip traveling around Arizona, I finally got a great night's sleep on this hotel's comfy bed. The hotel is very clean and in a quiet location but convenient to town…"
Wendy M via TripAdvisor
Wonderful family run, family friendly family hotel!
"Excellent hotel with excellent customer service the breakfast was the best potatoes bacon eggs toast bagels juice pastries just about anything you could think of for breakfast very yummy"
Mario M via TripAdvisor