Visit Malibu Pier
One of the most famous spots in southern California is the Malibu Pier, which covers an area once dubbed the Riviera of America. A historic landmark in the center of surf culture, surfers flock from across the world to take on the waves at the nearby Surfrider Beach. Famous for three-point breaks with over 300 yards of wave, it's part of what makes this seaside community so unique. Plus, the world-renowned fishing, year-round carnival rides and amazing food don't hurt!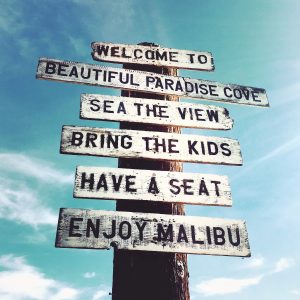 Visitors will want to stop by Malibu Beach Supply Co., the newest gift shop on the pier. Stuffed with favorite merchandise from souvenirs to sundries, it's the go-to spot to get that gift or keepsake on your to-do list. It's also where you can pick up prime fishing gear or reserve your spot for sport fishing and whale watching cruises.
Pier Into Malibu
Malibu offers over 29 miles of pristine coastline, the perfect setting for a romantic yacht charter or kayaking with family. Zuma Jay's has your boogie boards, surfboards and more beach equipment rentals for a day at the beach.
Keep an eye out for updates to the Surf Museum where vintage surf-related memorabilia will be on display. It's where you can learn more about the history of surfing in Malibu complete with permanent galleries and traveling exhibits.
No trip to L.A. is complete without a side journey to Malibu.