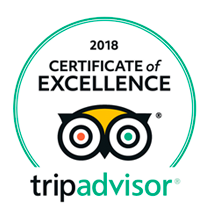 Comforting and relaxing!
Got a warm welcome the moment I came in and housekeeping was really on top of getting me anything I needed in a timely manner. The staff was overall really friendly and got the best hospitality. I will definitely be back!
danniaraizelsanchez via TripAdvisor
Super clean and comfortable
The place is super clean. It felt very fresh, large bed and caring staff. The pool was very nice and my stay was very smooth and enjoyable. I'll definitely stay here again. Also super close to the airport so that's very convenient.
sophiaddw via TripAdvisor
Very Satisfied
Quick friendly check in. Clean and spacious room. Free breakfast with multiple choices. Good Wi-Fi. Large free parking. Very close to airport and other areas of interest such as shopping and food. Older Best Western but well kept.
samiyeh f via TripAdvisor
Excellent Hotel
I love staying at this hotel it is very welcoming, and the staff is exceptionally friendly and very very professional, and kind. Eric was very very helpful and warm to me, whenever you stay ask for Eric or Mohummed, they are kings at being super kind
Darryl F via TripAdvisor