Veggin' Out Vegan-Style
If you're wondering where to get the best completely-vegan food in L.A., check out these hotspots!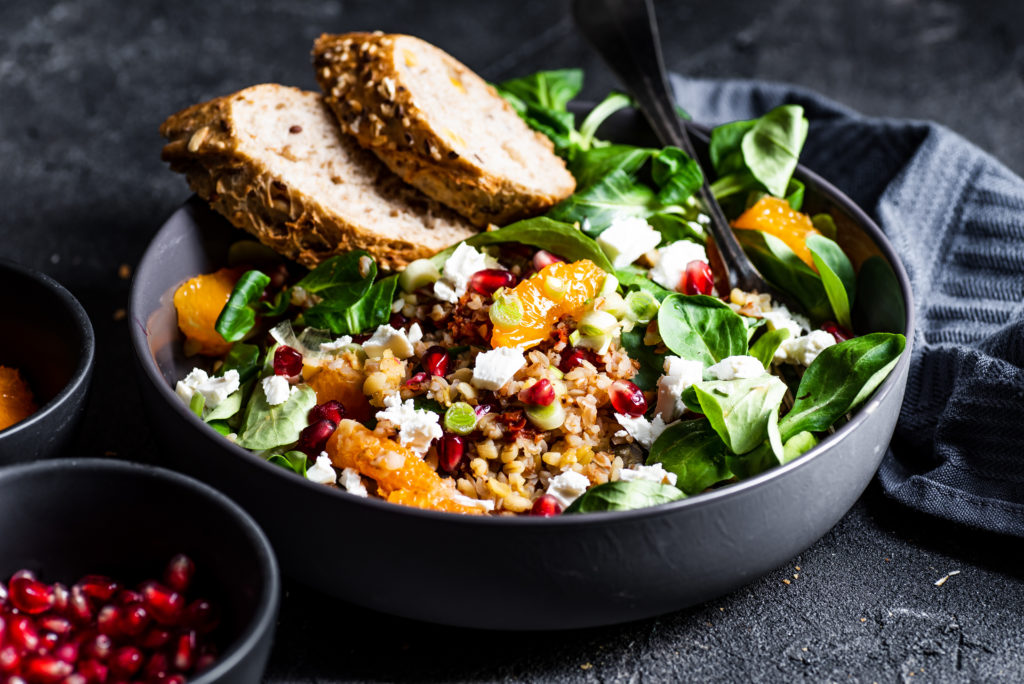 The Jackfruit Cafe serves soul food made with vegan ingredients.  Try their signature barbecue jackfruit sandwich, topped with shredded cabbage and avocado, and don't forget an order of buffalo cauliflower – it's spicy and delicious!  The food is so good, you'll never even miss the meat!
Green Earth is a family-owned fusion restaurant with a menu inspired by cuisine from all over the globe.  Start with an order of poutine, fries topped with gravy and vegan cheese, then dig into a gooey Philly cheesesteak, with onions, peppers, and housemade "mayo".  Finish your meal with Thai banana rolls and creamy ice cream.
Enjoy sushi minus the fish at Shojin.  Seafood is replaced with tofu and fresh vegetables, all without compromising on flavor.  Try the signature Shojin roll, filled with pumpkin tempura, cucumber, and avocado, and served with a spicy tamari sauce, and round out the order with the Shiso Adventure and Shoji In-And-Out handroll.  For dessert, you want to get the salted caramel chocolate banana – it's a can't-miss!
Have breakfast at Sage.  Their breakfast burrito is chockful of tofu, hash browns, rice, and beans, or indulge with spicy cornbread-jalapeno pancakes, with a side of plantains.  If you decide to go for lunch, their macaroni and cheese bowl is hard to beat, with vegan cheddar and a crispy crust baked on top.
The BBQ Bacon sliders at Flore are amazing, and the perfect way to start a decadent meal.  Follow them with the burrito Flore, or the Comfort Food bowl, featuring mashed potatoes, quinoa meatloaf, and other foods like Mom made.  Save room for dessert – their chocolate peanut butter cheesecake is to-die-for!
Los Angeles has so many vegan restaurants that it can be hard to pick one but you can't go wrong with one of these favorites!