The Most Unique Restaurants You Have To Visit
Los Angeles is known for going over-the-top, and restaurants are no exception.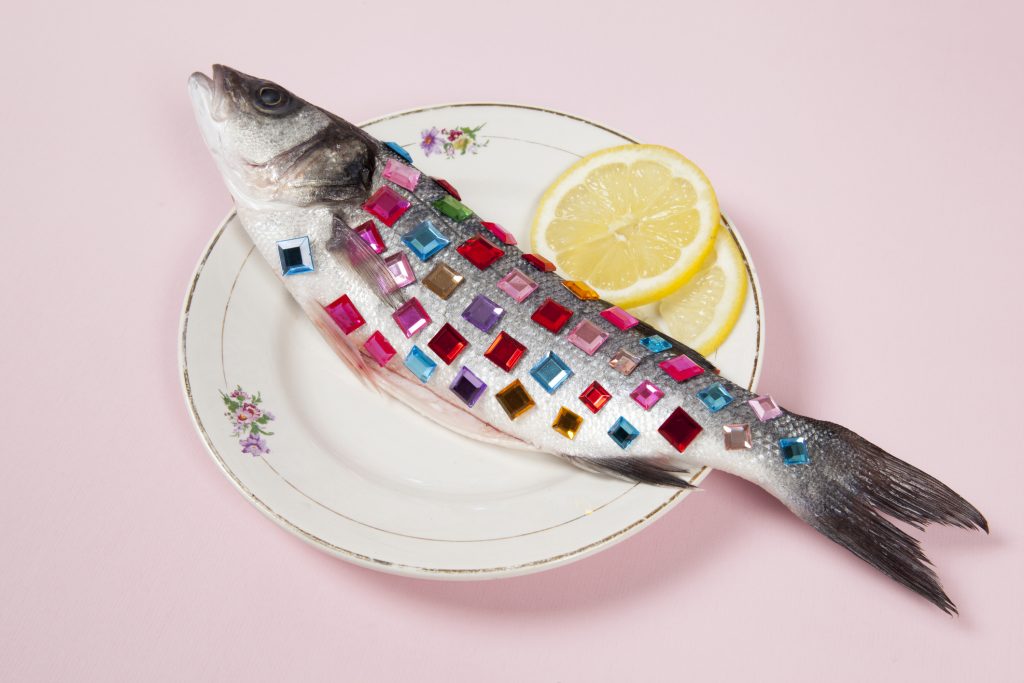 Some may have exceptionally unique food, others may have weird atmospheres, but all of these are places you can only find in L.A., so you are not going to want to miss out!
3578 Hayden Ave, Culver City, CA 90232
Destroyer is a futuristic Scandinavian take on food that combines a crisp white (and oddly quiet) restaurant with food that is cooked or plated in ways you can't even imagine.  Everything on the menu is delicious, but it may take you a minute to figure out what is going on in your mouth.  Their beef tartare is a favorite – just dig under the radishes to find it – and their sunchoke soup uses banana to bring new dimension to the dish.  When you visit Destroyer (for breakfast or lunch – they close for dinner), bring friends and just order everything because you need to taste it all.
8512 Santa Monica Blvd, West Hollywood, CA 90069
This restaurant creates a fusion between two cuisines that normally go together – Italian and Japanese.  The served dishes actually do an excellent job of bringing the cultures together – who would have guessed that arancini goes well with soy sauce? – but it's certainly a unique pairing!
7001 Franklin Ave, Hollywood, CA 90069
You'll have to work a bit to get into this very exclusive club, but it's worth it.  The restaurant is magic-themed, with both close-up magicians wandering among the tables, and various stage shows to entertain you while you dine.  If you can, get a reservation for the Houdini Seance – it's amazing and creepy, and definitely something you'll remember long after you leave L.A.
861 N La Cienega Blvd, Los Angeles, CA 90069
This is the place to see the most creative presentations of food you could ever find.  From a cotton candy Marie Antoinette to burger sliders that are almost literally running from the table, you'll need to bring your phone or camera so you can take pictures of every single thing you order.  Meals here are always extremely fun, due to good food and excessive creativity!
1714 N Las Palmas Ave, Los Angeles, CA 90028
Are you a fan of Tim Burton?  The BeetleHouse embraces his distinctive movie style and turns it into a one-of-a-kind dining experience, where you are served by Beetlejuice, Edward Scissorhands, or Willy Wonka (the Johnny Depp version, not the Gene Wilder version) while sitting in a fairly dark and eerie atmosphere.  Most of the dishes are fairly classic, despite the on-brand names, although in some cases, you will see a touch of molecular gastronomy influence, such as the mozzarella foam on the caprese salad.
3599 Hayden Ave, Culver City, CA 90232
This restaurant is more than just some place to eat. Vespertine is designed to make you feel – every aspect, in fact, has been specially created to evoke emotion.  From the custom music being played over the speakers to the architectural design of the building to the creative flavors and presentations of the food, you'll struggle with everything you know and have to face your inner emotions.  Until you take a bite, the food will seem more like an art piece, but the chef ensures that the flavors are there too.  While you're in L.A., you must eat here.
Los Angeles definitely knows how to make dining unique, so check out the best of the weird while you're in town and take home some great stories!