The Best Halloween Parties In L.A.
Looking for a hot party to celebrate Halloween?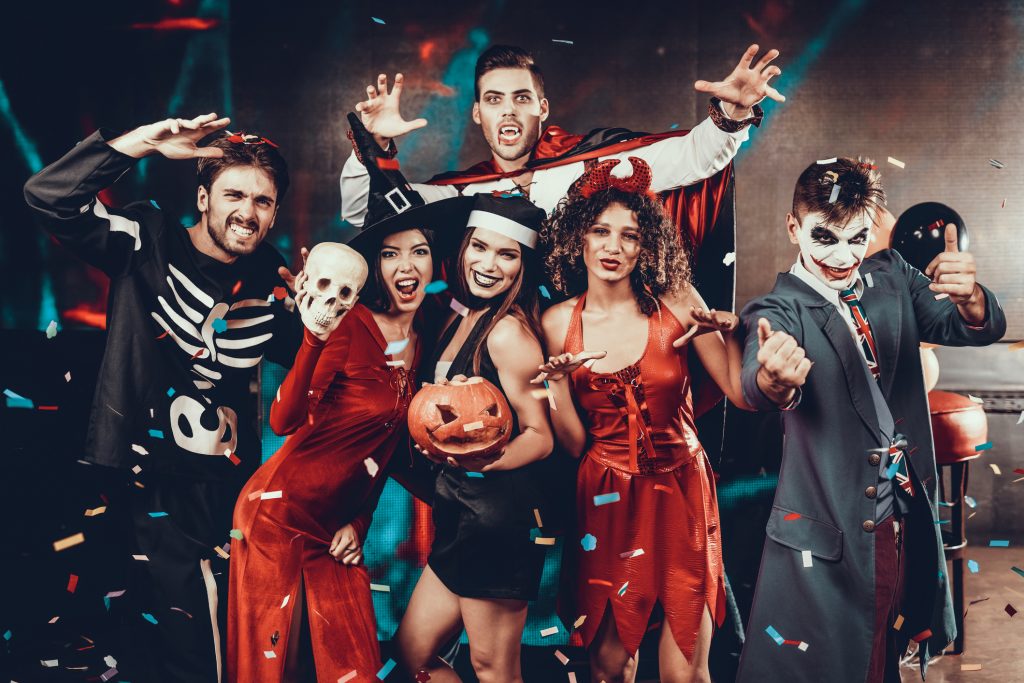 While plenty of clubs are inviting you out to dance in costume, we found the best full-fledged parties for the holiday.
Black Magick
October 19th, 2019
In keeping with the part's Roarin' 20s theme, the location is secret until you buy a ticket – but it's well worth it.  With an open bar, a magician, jaz music, and burlesque dancers, you wont be bored for a single minute.  If you're willing to open your mind, you can even get a tarot card reading.  Pull out your best flapper outfit and learn the Charleston!
Make Cancer Less Scary Masquerade
October 24th, 2019
If you want to have a good time and support a good cause, this event is for you.  Hosted by the UCLA Jonsson Cancer Center Foundation, all proceeds go to cancer survivors and their families to aid in their battle.  At the party, you'll find cocktails, horses d'oeuvres, candy, live music, and even a silhouette artist!  Wear an Enchanting Creatures-themed mask to get in the door.
Monsters Ball
Steven's Steak and Seafood House
October 25th, 2019
Another event raising money for cancer survivors, Steven's will provide a buffet dinner as you enter raffles, compete for best costume, enjoy live and spun music, and watch a variety of talented performers.  It's sure to be a great evening!
Dynastyland
October 26th, 2019
Join a seance at Dynasty Typewriter's Halloween party!  After communing with spirits, enjoy a magician, comedians, a scavenger hunt, and a costume contest.  Food and drinks will be available, so all you need to do is show up!
A Hitchcock Halloween
October 26th, 2019
Attend a party based on one of the most terrifying directors in history!  This party plays on elements from Alfred Hitchcok's best movies, so it should be utterly terrifying – don't get in any showers!  The LA Opera will be performing a live score for you to enjoy as you fight off birds.
Haunted Monster Hotel Halloween Ball
October 26th, 2019
W Hollywood is hosting the Haunted Monster Hotel Halloween Ball, featuring d.j.s Mike Fusion and Dr. Coolwhip, as well as food, drinks, party favors, and candy.  Dress up and get ready to dance to the hottest songs!
Party Hollywood-style this Halloween in Los Angeles at one of these amazing parties!