Summer Solstice Festival
Celebrate the official start to summer (even though in Los Angeles it feels like summer year-round!). This free festival takes place June 25 from noon – 4 and features live music with the best in craft beer and local food vendors. Activities are available for the entire family, and you'll get a special tour inside the galleries of Muckenthaler Villa.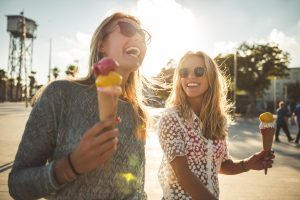 Discover a new favorite brewery or pick up a piece of local art and culture for yourself at the gallery exhibits. This year, the beer lineup includes Bootlegger's Brewery, All-American Ale Works, Karl Strauss Brewing Company, and much more. Get your tastings at the OC Beery Alley and dance the afternoon away to EMinENt Duo with a Japanese violinist and Slovenian guitarist.
Summer Lovin'
Hosted by the Muckenthaler Cultural Center located in nearby Fullerton at 1202 W. Malvern Street, it's the perfect Sunday festival for all sun lovers. The outdoor-indoor event also features performances by Klezmer Juice and Yerak with classic Western influences on ethnic instruments and the Big Bad Rooster band.
How will you welcome summer during your time in Southern California? A good beer, great grub, and a day full of dancing are the perfect segue into the most sizzling months in the region.