Hollywood-Worthy Mexican Food
L.A. has some high standards for restaurants, and being close to Mexico, the city is picky about Mexican cuisine – try these restaurants that have made the cut!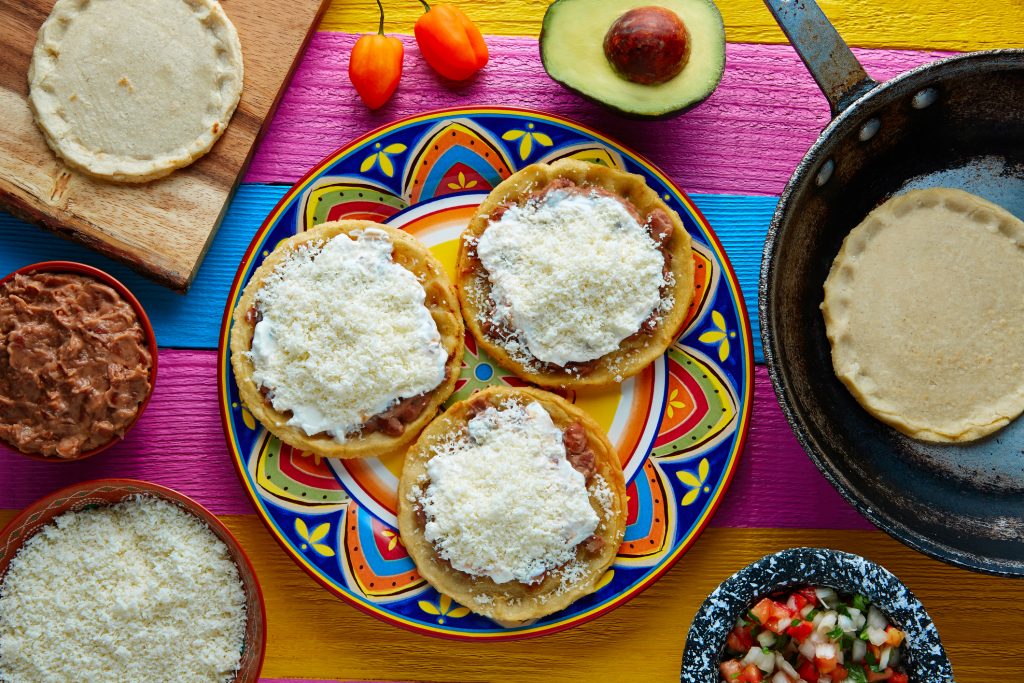 Petty Cash, run by famed chef Walter Manzke, elevates Tijuana street food to new levels, with fresh ingredients and a distinguished cocktail menu.  Try an apple-hibiscus margarita with al pastor tacos, or pair rainbow cauliflower nachos with a Paloma, made with fennel and tarragon to balance the bright grapefruit.
This restaurant may be located in Koreatown, but the food is pure Mexican.  Go family-style with their Festival de Mole platter, featuring a variety of sauces, then enjoy a bowl of Caldo de pollo soup.  The Lopez family, who runs the restaurant, has spent years perfecting the recipes, and now each flavor has nuance that is coaxed out during preperation.
You can't visit El Tepeyec without trying Manuel's burrito.  This five pound monster is the subject of Manuel's Challenge, to eat the monstrosity in one sitting.  Most can't do it, but you can and should split it with friends.  It's filled with your choice of proteins (the chile verde is amazing!), as well as rice, beans, and guacamole.  Pair it with a Mandarin orange soft drink!
El Cholo was initially opened in 1923, and for nearly a century, it's been a mainstay of the L.A. restaurant scene.  Enjoy spicy ceviche tostadas and definitely don't miss the filet mignon tacos, served with cilantro rice.  Finish with a refreshing lemonade margarita.
Dine at Ray Garcia's contribution to Los Angeles cuisine.  As a chef, Garcia favors bold and bright flavors, a food philosophy that translates well in his menu.  His zucchini tamales showcase the fresh vegetables, and the red snapper plato takes advantage of the fresh fish found in L.A.  Finish off with a piece of stonefruit cheesecake.
Los Angeles has some of the best food, and best Mexican food in the country, so don't miss out while you're in town.