Halloween Amusements
Halloween is just around the corner and the amusement parks are going all out this month to celebrate!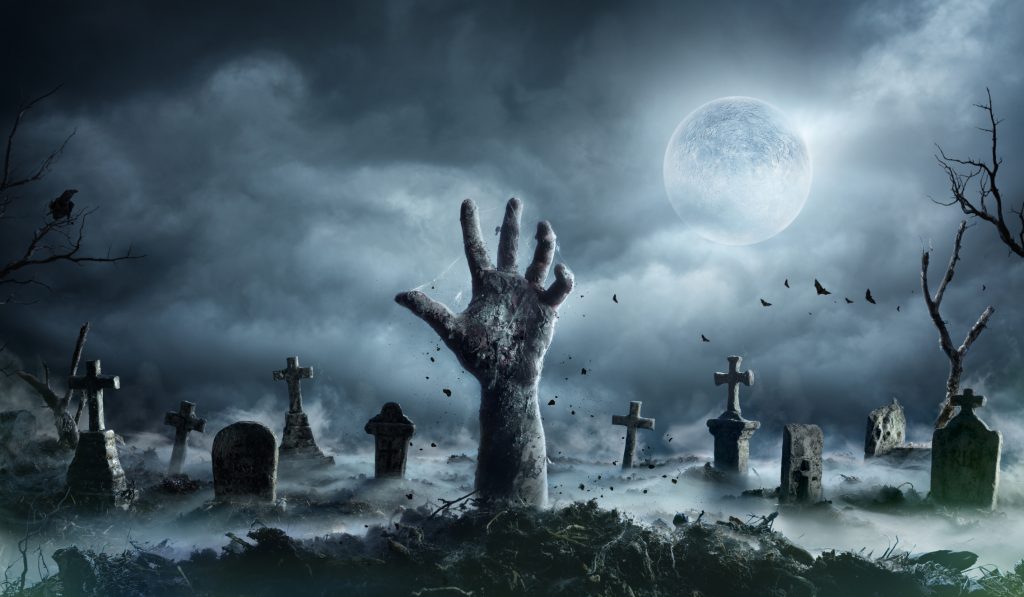 This small but very thrilling interactive amusement park is hosting a special spooky show starting this weekend.  Whispers In The Dark takes you into a seance where you try to solve a murder.  It's spooky enough to raise the hair on the back of your neck, so beware.  Additionally, Two Bit Circus features a werewolf escape room that will have your heart beating fast!
The family-friendly becomes the family-horrifying this month!  Castle Dark is Castle Park's spooky Halloween alter-ego, featuring various creepy mazes and terrifying haunted areas, including one including soul-stealing children.  It's strongly recommended that all guests are over the age of 13, so if you have younger kids, attend the daytime Dias de Los Muertos event, which is a lighter take on Halloween, with crafts, a costume contest, and trick-or-treating.
Halloween, Lego-style!  Meet Lego characters, enter a costume contest, and trick-or-treat your way through the park.  Every Saturday, from now to Halloween, has special spooky-themed shows, fun October activities, and even ghoulish food.  After you spend a fun day at the park, hit the dance party, and do the Monster Mash!
If you're a fan of monster movies, you don't want to miss Horror Nights.  The studio goes all out, offering a haunted house, spooky mazes, creepy shows, and freaky rides.  Mummies, ghouls, and monsters abound – by the time you finish, you're going to be jumping at every breeze!
Knott's Berry Farm also gets a Halloween makeover!  Eerie mazes, terrifying scare zones, haunting shows, and scary rides are spread throughout the park, broken up by over 1000 monsters.  Nowhere is safe, but nowhere is boring, either!
Six Flags will be terrifying this month, between ghosts, demons, and witches roaming freely throughout the park.  Visit a haunted mansion, run from zombies, and scream through the rollercoasters.  This may be too wild for young kids, but adults will certainly enjoy the adrenaline rush!
See your favorite Disney characters dressed up, ride through the Haunted Mansion, attend the Main Street Pumpkin Festival, and visit with villans at Disney this month.  Kids have the opportunity to trick or treat, and they'll love seeing the costume parade, led, of course, by Mickey and Minnie Mouse.  You'll also love the spooky takes on traditional Disney food!
Celebrate Halloween at your favorite amusement and see what fun they've cooked up!