Guatemalan Cuisine in L.A.
Most travelers arrive in Los Angeles salivating over the idea of genuine and fusion Mexican fare. However, don't overlook the many Guatemalan offerings. At the aptly named Guatemala Restaurant on Union Avenue, enjoy chiles rellenos, garnachas, and more home-cooked fare in a laidback eatery where locals (and Guatemalan immigrants) are regularly found.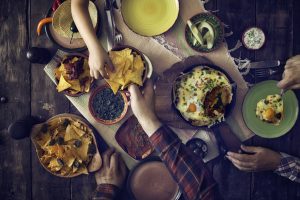 Amalia's Restaurant is known for their yuca con chicharron, smothered in fried pork. Try the pollo frito with a quarter of fried chicken and a generous side of fries. The sopa de res is their addictive beef soup, and always save room for the rich chocolate caliente made with milk or water depending on how indulgent you're feeling.
Flavor Explosions
Head to Guatemalteca Bakery for all your sweet cravings. Open for breakfast, lunch, and always dessert, it's a little L.A. treasure that few visitors explore. Don't miss out on the enchiladas, molletes (house sweet bread) and tamales with a variety of fillings.
The expansive bakery features a smorgasbord of new pastries and sweets daily. Look for the gigantic conchas, and try some of the fire-riddled chocolates for a real kick. Here, everything is made from scratch, and you'll definitely need a to-go bag to try all your top picks.