Griffith Observatory
Visit one of the most iconic and romantic destinations in Los Angeles, located at 2800 E Observatory Rd. The Griffith Observatory is Southern California's entryway to the cosmos where you'll find telescopes to observe the real stars, live shows at the Samuel Oschin Planetarium that make for the perfect outing, and some of the best views in the Los Angeles area. Views of the Hollywood sign in between exploring the exhibits is the perfect blend of Hollywood glamour and science-based exploration.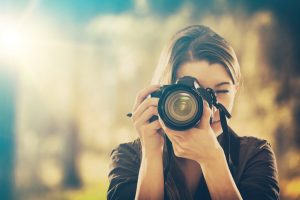 Admission to the grounds and building is always free. Griffith Observatory is open Tuesday – Friday from noon – 10 p.m., and Saturday/Sunday 10 a.m. – 10 p.m. During the daytime, it's a favorite for visitors and families, and the evening hours are favored for romantic date nights you'll never forget.
A Trip to the Star
The public telescopes and monthly star parties are some of the most popular events. Griffith Observatory opened in 1935 with the first public telescope, the Zeiss. Portable telescopes were soon peppered across the lawn, and to this date the Zeiss holds the record of the most people looking through it compared to any other telescope. Free public telescopes are available every evening (clear skies permitting) and there are telescope demonstrators on site to help with the star gazing.
Free public star parties are held one Saturday per month from 2 – 9:45 p.m., hosted by the LA Astronomical Society, Planetary Society, and LA Sidewalk Astronomers. Head to Griffith Observatory August 18th for the last summer star party of the year.