Grand Central Market
Now in its 101st year, no trip to Los Angeles is complete without visiting the downtown Grand Central Market. From this central hub, you can grab a shuttle to a variety of stops throughout the area, but the market is a destination in itself. Open daily from 8 a.m. – 10 p.m. at 317 S. Broadway, the focus here is on food and community. One hundred years ago, Broadway was the center of entertainment and commercial happenings in L.A., but it was tough for residents in nearby Victorian mansions to shop for groceries—until the open-air arcade came to town.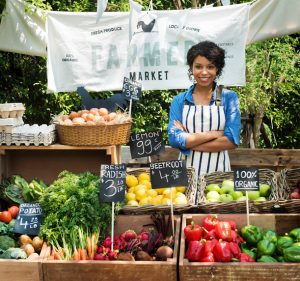 The market keeps up with the whip-fast changes of Los Angeles, but even in the 1920s there were 90+ vendors on sight. From fishmongers to Jewish delis, butchers to local farmers and cheesemakers, it's truly one-stop shopping. There's even a vendor who specializes in just eggs (but the best eggs you'll ever taste).
Gone to Market
Simultaneously sustaining the legacy of downtown while growing with the demanding changes, this world-class eatery highlights the best dishes and ingredients of California. Famous chefs and foodie entrepreneurs flock to the 30,000 square-foot market, retail marketplace, and emporium to see what Hollywood-level markets look like.
Special events include Jazz nights, Friday Nights with Dublab, Game Nights, and much more. Keep an eye on the calendar to plan your trip, and get ready for a real taste of Los Angeles.