The Getty's Tours, Exhibitions and Events in May
It would take numerous trips to The Getty, Los Angeles' most renowned museum, to really experience everything. Make the journey a little less overwhelming with choice tours, exhibitions and events available during your May vacation. Every Monday and Friday until June 30, join The Observant Eye tour, free with general admission.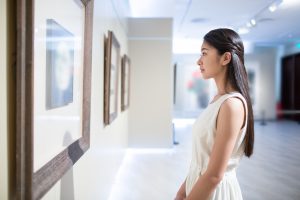 In 50 minutes, you'll explore in-depth topics on wine, mythology, death and nudity of the ancient Greek and Roman artists. Although the tour is free and led by a skilled docent, it's best to make your reservation in advance. Meet at 1:45 p.m. at the designated tour's starting point.
Better with Getty
Architecture tours are offered daily at 2 and 3 p.m. No ticket is required for this free tour, but again, general admission is a must. Find out more about the Richard Meier architectural history during this 45-minute tour. Next, head to the special Roman Mosaics Across the Empire exhibit, open daily until January 1, 2018, on the museum's second floor. Experience rich Roman mosaic floors and décor with imagery and key geometric designs.
Want to get a sneak peek of the Getty experience? Join the online-only The Legacy of Ancient Palmyra exhibit. Discover the history of Syrian wars and how tragedy impacted the ancient Palmyra city in the 2nd and 3rd centuries. The site was photographed by Louis Vignes in 1864, later illustrated by Louis-François Cassas, and is an immersive virtual experience not to be missed.