Get Your Steak On!
Everyone needs to eat and L.A. has some of the best chefs in the country.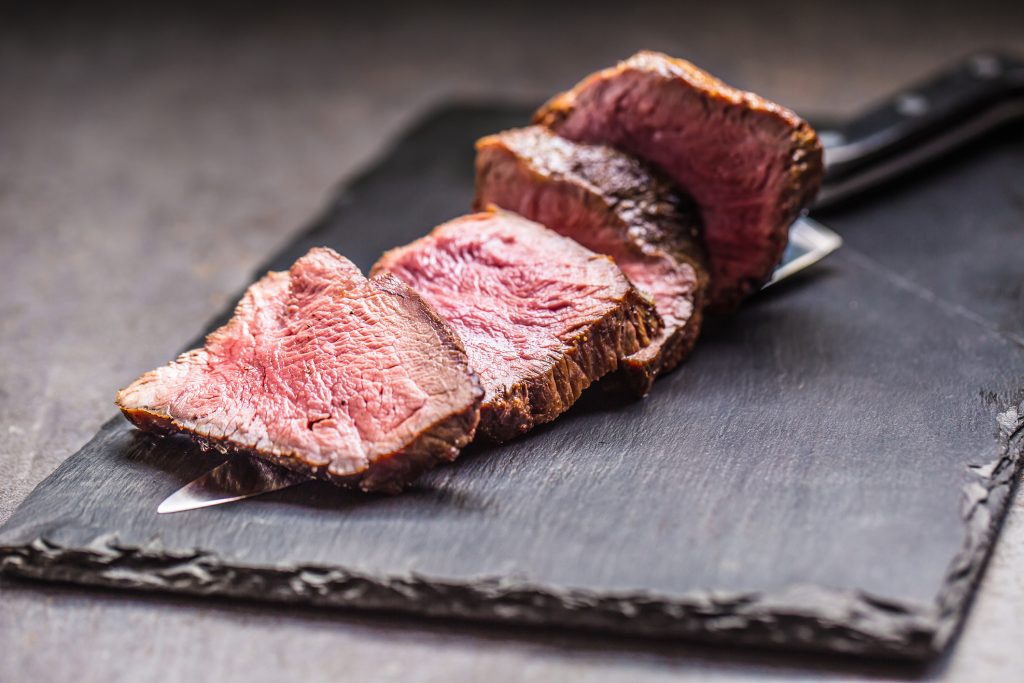 Everyone loves steak, and it looks deceptively easy to make, but have you ever had it prepared by some of the best chefs in the country?  Los Angeles has some amazing restaurants where they take steak to a whole new level, and we're going to point you in their direction.
Enjoy Florent Courriol's take on steak with his blackened ribeye.  The meat is cooked in a Szechuan rub, and served with pea tendrils and negi, japanese onions.  The end result is juicy and spicy with hints of East Asian flavors coming out.  Paired with the marinated mushrooms and Korean fried cauliflower, it's a delicious meal.
Run by two butcher brothers, Gwen's is a butcher shop/steakhouse that has developed into one of the finest places on the west coast to get a steak.  Curtis Stone acts as head chef, and he is devoted to cooking a steak so tender, it just dissolves in your mouth.  If you're looking for classic steak flavors but beyond the average, Gwen's has got you covered.  Opt for the Hangar steak – it's widely considered to be a near-religious experience.
Brazilian steakhouses work a bit differently, but they don't necessarily sacrifice on flavor.  At HH, you can get the Churrasco, which allows you to try different cuts of meat for one price, from their succulent filet mignon to the juicy tri-tip.  Each is rubbed with Brazilian spices and grilled over open flames before being served to you on giant swords (not really swords, but sword-like knives).  Eat to your heart's – and stomach's – content!
Chef and owner David LeFevre embraces traditional cooking methods at Arther J, which is why steaks are cooked over a custom-made wood fire grill designed to give them that smoky mesquite flavor that can be hard to find.  The T-Bone is aged for 28 days, and you can order it with the rich Vietnamese Caramel topping, or the decadent black truffle butter.