6 Extravagant Brunch Spots In Los Angeles
Spring is here, and one of the best parts is those delicious weekend brunches.  They just feel like spring, right (maybe it's just me…)?  Check out some of the most extravagant brunch spots in Los Angeles for your next visit.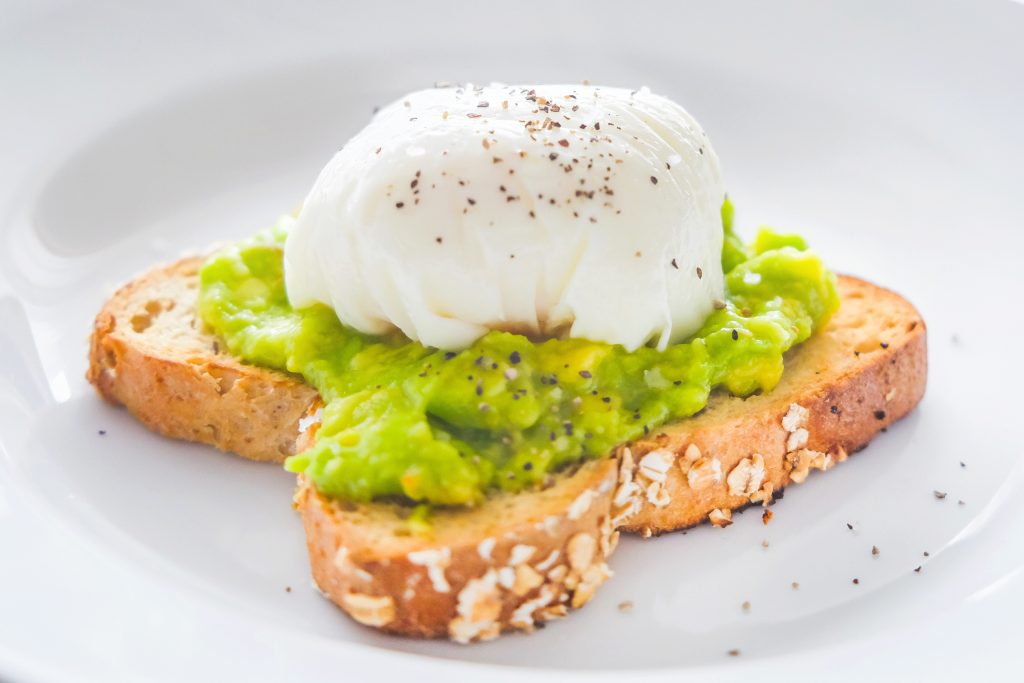 189
$$$
189 The Grove Dr, Los Angeles, CA, 90036
Website
Owned by Dominique Ansel (creator of the cronut, for anyone unaware), you know this place is amazing.  Servers walk around with plates, dim sum style, of decadant and delicious foods, such as dutch baby pancakes or fried chicken.  Every bite is delicious, as is expected, and the general vibe is classy but extravagant.  For a true LA-glam experience, you can't go wrong here.
Ruby's
$
109 Santa Monica Blvd, Santa Monica, CA 90401
Website
Can anything Australian be bad?  Ruby's proves the answer is a resounding no.  Their banana bread with passionfruit butter is to die for, and the coffee granola can't be beat.  Grab a seat outside to have a great view with your brunch, and enjoy your avocado toast.
Cafe Gratitude
$$
639 N Larchmont Blvd, Los Angeles, CA 90004
Website
You have to try a vegetarian restaurant in LA, and Cafe Gratitude is a favorite.  They focus on supporting local farmers and using sustainable ingredients, so you can feel good about supporting them while eating delicious food.  Their breakfast tacos are wonderful, filled with beans, cashew cheese, and rice, and anyone who thinks it's important to have meat on the table hasn't had Gratitude's buffalo cauliflower. One visit, and you'll end up going back for more.
Federal Bar
$
102 Pine Ave, Long Beach, CA 90802
Website
There's a location in North Hollywood, but make the drive out to Long Beach, because the burlesque show is well worth it.  That's right, brunch and a show.  The Federal offers some amazing food and an amazing atmosphere (it's in an old bank), providing a vintage-inspired extravagant experience.  To top it all off (I know, what else could they do?) – bottomless mimosas.  Enough said.
Little Easy
$$
216 W 5th St, Los Angeles, CA 90013
Website
Get the Belgian waffles.  Light, fluffy, with that perfect bit of crisp on the outside…get the waffles (also acceptable: chicken and waffles).  Or the breakfast burrito, which contains what is normally a whole plate of food, except now it's wrapped in a tortilla.  Or the omelette…ok, get whatever you want (and a waffle).  Little Easy brings Cajun cuisine to LA, and on Saturdays, they have their Drag Brunch.  It's a must-attend in LA, so you don't want to miss it.
No Jealousy
1638 N Las Palmas Ave, Los Angeles, CA 90028
Website
No Jealousy is probably the most "L.A." place you can find.  Put on your best outfit because it's more than just a brunch spot – it is a full-on dance club.  First, enjoy the great food, from tuna tartare to Nutella french toast, and have a few cocktails (served in baby bottles or giant bowls).  Then get ready to dance.  With a DJ spinning current hits and several dancers, along with anything else the staff can think of to make it over the top, you can't help but have a great time.
While you're in town, make sure you have a real Los Angeles experience.