El Pueblo de Los Angeles
This historical monument is located on the earliest settlement site (pueblo) of Los Angeles. It's where 44 Native American, European and African settlers traveled over 1,000 miles to reach. Battling the desert all the way from northern Mexico, these brave settlers created a thriving farming community in September of 1781. Since then, the area has been governed by Spain, Mexico and of course the U.S., turning into one of the most famous cities in the world.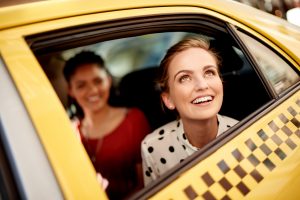 During its anniversary month, visitors flock to El Pueblo to experience the "living museum" that serves as a symbol of the city. Showcasing the Native American, Spanish, African American, Mexican, Anglo, French, Chinese and Italian cultures that form what is Los Angeles today, there are 27 historic buildings on-site and eleven are open for visitors to explore.
The City of Angels
Murals and statues pepper El Pueblo, and there are new and pop-up exhibits at the Pico House, Hellman Quan Building, El Pueblo Gallery and Chinese American Museum. Olvera Street is also near El Pueblo, established in the 30s as an eclectic global marketplace. Today, it's where you can find shopping and dining with Mexican and Latino twists.
Celebrating Mexico's Independence Day at El Pueblo means plenty of cultural activities, displays, authentic fare and live entertainment. Don't miss out on the rich history of L.A. that only El Pueblo can offer.