Dine Around The World: South America
After rounding up North American restaurants, it's time to explore South American cuisine, right from the comfort of Los Angeles!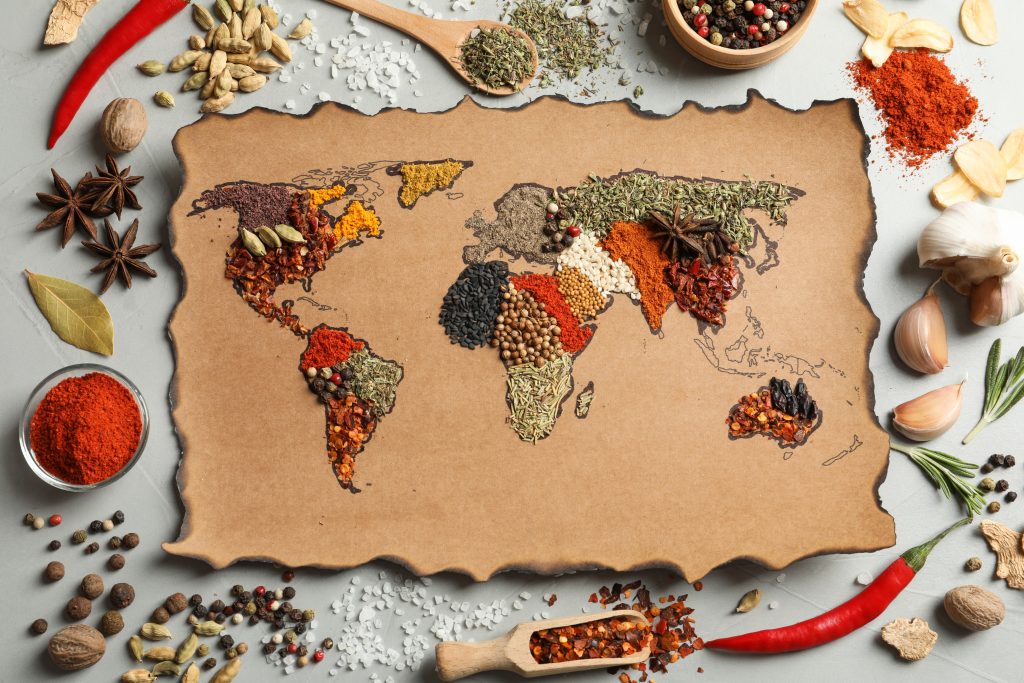 LaLa's acknowledges that meat is an important staple in Argentinian cuisine, so you'll find only the best quality here.  The restaurant has been serving up delicious food for over 30 years, and they've stayed true to their cultural roots.  Start with beef mollejas, then entrana al champignon, a steak with mushrooms and a red wine sauce.  It's grilled to perfection and packed with flavor.  If you still have room for dessert, you can't go wrong with their flan con dulce de leche – it's sweet and creamy!
This restaurant merges South American and Italian cuisine, and their Ecuadorian dishes are very impressive.  Start with any of their extremely fresh ceviches, then try the riso de mare, a rice and seafood dish with a white wine sauce that will make you salivate.  Pair it with guanabana juice, which is the perfect balance of sweet and tart.
Expect traditional recipes and bold but comforting flavors from Woodspoon.  Enjoy coxinha, moqueca, and their Brazilian-inspired chicken pot pie topped with a green salsa.  Everything is made fresh and just explodes with flavor.
This is a fast food restaurant serving up traditional Chilean fare, such as empanadas and churrascos.  Your best option is to order empanadas with a few different fillings, as well as one of their delicious tamales, wrapped up in the husk like a little present.  If you're looking for a great, inexpensive, and easy lunch, Chilenazo is one of the best options.
Chris Oh and Alex Torres wanted to bring authentic Colombian food to L.A. and they have certainly succeeded.  You'll see some familiar dishes on the menu, like elote, ceviche, and arepas, as well as some more unique offerings, including morcilla sausage, chicarron, and carimanolas.  Opt for one of the assorted platters and get a side of coconut rice so that you can try everything!
The owners of Los Balcones grew up in Peru and brought their native cuisine with them when they moved to Los Angeles.  Their tiradito is made with fresh sea bass and lightly flavored so as to highlight that ingredient.  From there, you'll want to enjoy a traditional Peruvian dish, pollo saltado, cooked with onions and tomatoes.  Make sure you try one of their delicious cocktails as well – the Tipsy Jalapeno brings some spice to Don Julio tequila.
Venezuela: Chamo
Chamo focuses on fresh, authentic food, and they never skimp on flavor.  The asado negro is out of this world, with wine-infused roast beef, and deep-fried plantains.  Don't miss out on the chicha, a drink made with cinnamon and condensed milk.
Explore authentic South American cuisine from some of the great restaurants in Los Angeles!