Dine Around The World: Africa
Dip into African cuisine at these excellent restaurants around Los Angeles!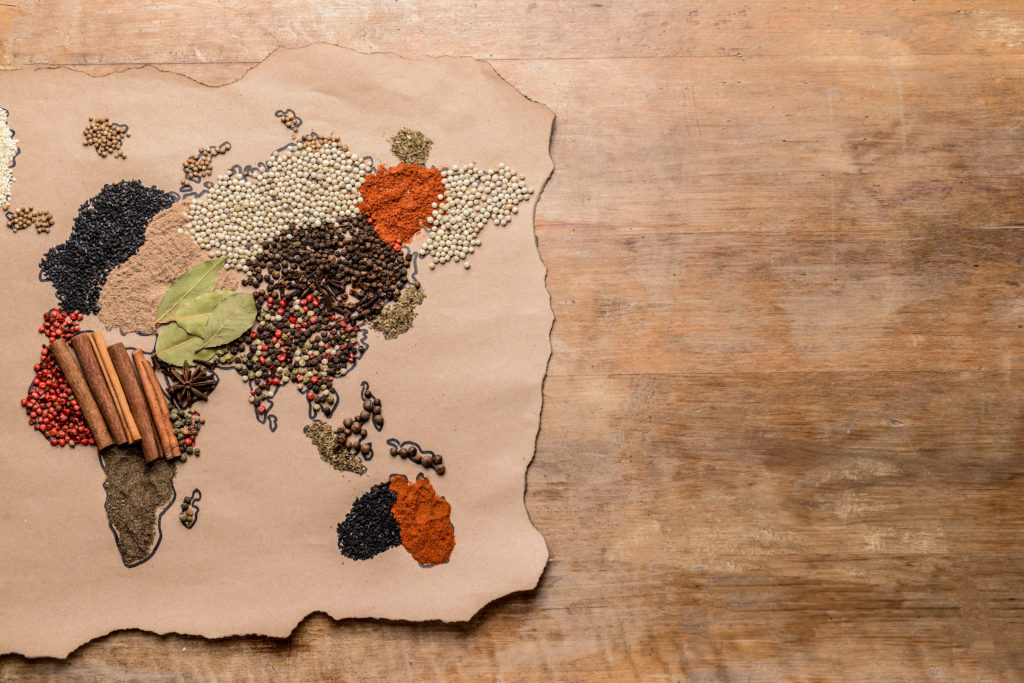 The chef at this restaurant is a Tunisian native, so you can count on authentic flavors.  Get the Tunisian feast, which allows you to try several distances, including harira, b'stilla, and lemon chicken with a side of couscous.  Fresh ingredients are used to expand the flavor profile, making this a tasty dinner while you watch belly dancers perform.
Start with cigars a la viande at Koutoubia -phyllo dough tubes filled with beef and served with a spicy harissa sauce, then enjoy poisson a la tchermilla, fish roasted with garlic and fresh herbs.  Your meal will be enjoyed in a richly decorated cafe with comfortable seating and great entertainment.
Enjoy Mediterranean influenced Egyptian cuisine at Tut's.  Enjoy kofta wraps with garlic sauce and tabbouleh, or any of their other options from their limited, perfected menu.  This is a great option if you want to picnic somewhere!
Messob offers one appetizer and that's because it's the only one you need.  Sambussa is triangular pastries made with phyllo dough, lentils, and herbs, and packed with flavor.  Follow it with siga wot, beef stewed in spices and a red pepper sauce.  Don't miss out on their pumpkin stew as a side dish.
Banadir has a limited menu because they strive for perfection – everything they do, they do very well.  You can get rice with your choice of seasoned meat, or stop in for breakfast to try anjera, a flatbread topped with different toppings.
Enjoy a thrilling game of rugby while you dine at Springbok.  You can get entrees like curry, but your best option is to order an assortment of appetizers to try different dishes.  Get peri peri chicken liver, beef samosas, and lamb ricotta tappas for a well-rounded experience.
African cuisine comes to life in the City of Angels!