Cherry Blossom Festival
Spring has arrived in Los Angeles, and it's evident at the nearby Descanso Gardens where the cherry blossoms are in full bloom. Also at the gardens you'll find a rich celebration of Japanese culture and history with ongoing performances, guided garden walks, catered foodie events and origami classes. Any time of year is a great time to visit Descanso, but only in March is the garden alive with those telltale pink and white blossoms.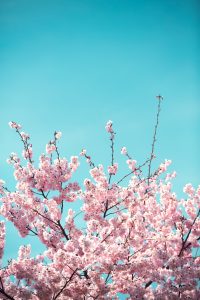 Covering 160 acres, it's a Japanese paradise in the heart of one of America's largest cities. Visit the Boddy House to get a peek into the regal, bygone era of Japanese royalty. Built as the garden's founder's home in the 1930s, it's now a hallmark of the Pasadena Showcase House of Design series.
Strolling in Paradise
At the Sturt Haaga Gallery, visitors are treated to rotating exhibits year round that highlight both contemporary and traditional works of art. Open 10 a.m. – 4 p.m. Tuesday – Sunday, you'll also find a variety of workshops on botany, ecology and more hosted at the gallery site.
The Enchanted Railroad is a replica of Japan's famous diesel trains. Tickets are just $3 per rider, and it's a fantastic, relaxing way to tour the gardens. Don't forget about the gift shop, and enjoy authentic tea servings at the Descanso Café along with gourmet light fare, desserts and beer/wine.