Car Show of Beverly Hills
When you think glitz and glam, you think of Beverly Hills and the stars cruising in their multi-million dollar cars or classic rides. The annual Car Show of Beverly Hills can't be missed, otherwise known as the Rodeo Drive Concours d'Elegance. It all happens on June 18, making it the perfect Father's Day gift. Explore the exotic, classic, and unique rides from 10 a.m. – 4 p.m. at this annual event that draws attendees from around the country.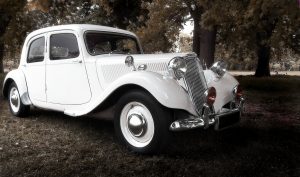 It's been a tradition for more than 20 years, and the event is always free and open to the public. Every year, the highest quality vintage rides and more luxurious new models are on display. View a 1927 Rolls Royce Phantom or the McLaren 12C. Rodeo Drive is lined with the most gorgeous rides imaginable on this Sunday afternoon that everyone looks forward to.
Be in the Know
The car show is also a favorite platform for cutting edge product announcements and launches. You might be surprised to be one of the first to see the latest model from one of your favorite car makers. In the past, Jaguar has launched their new XJ model at the event and Learjet showcased their private Learjet 85 for the company's golden anniversary.
Take a car share or taxi to Rodeo Drive to avoid competing with the showstoppers for parking space and get ready for the car show of a lifetime. You never know what might be unveiled.