Best Swimwear Shops in L.A.
Did you arrive in Los Angeles and forget your swimwear—or discover at all those pool parties that you could really go for an upgrade? There's no better place to find stunning swimwear than in this city, starting with Beach Bunny Swimwear. You'll find itty bitty triangle bikinis and other sexy suits that let you show off that increasingly bronzed body you've worked so hard to get.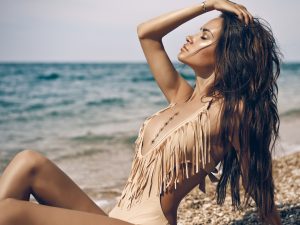 Eres features European-inspired (and imported) chic suits that really standout. Located in Beverly Hills, it's all about the most flattering fits and perfect cuts. There's a suit for every body, and unlike other shops you'll find standout options that will have all eyes on you while keeping you comfortable.
Beach Bums
Shop fast, because ishine365 is a Venice Beach pop-up shop only open during the summer months. It's here through September, and brimming with the latest and trendiest suits and accessories. Specifically, Minimale Animale (loved by celebrities) is readily available.
At Montce Swim, only the bravest and boldest dare enter. Celebrities like J. Lo and Kendall Jenner have been rocking this Florida-based designer wear known for their tiny bikinis and hole-y monokinis. It brings a taste of Miami to L.A.