The Annenberg Space for Photography
One of the city's brightest gems is a cultural center highlighting the best in photography. Enjoy rotating exhibits, exciting lectures and workshops, and much more at The Annenberg Space for Photography at 2000 Avenue of the Stars #10. Open Wednesday – Sunday from 11 a.m. – 6 p.m., you'll quickly spot the ultra-modern building where both print and digital photography take center stage in an intimate environment.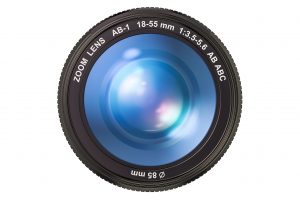 Here, you'll enjoy the latest in 4k digital tech side by side with traditional prints from some of the most famed photographers in the world. These are seasoned by the works of contemporary and emerging photographers, with a special spotlight on local artists. The space is the first to be dedicated solely to photography cultural artifacts in Los Angeles and is considered revolutionary in the photography industry.
Say Cheese!
The mission of the Annenberg Foundation is to grow public well-being via communication. The space is a bridge for photographers to the human experience, as told through powerful images. The venue's interior itself was inspired by camera and lens mechanics. The middle Digital Gallery is circular in an otherwise square building as an homage to the convex lens. Look around—the ceiling mimics a lens aperture, and there are endless nods to photography within the architecture.
This is where art meets technology. Thousands of images in the Digital Gallery are on display in a relatively small space. Exhibits are always changing, so check out the latest installments as you plan your visit.