8 Valentines Day Ideas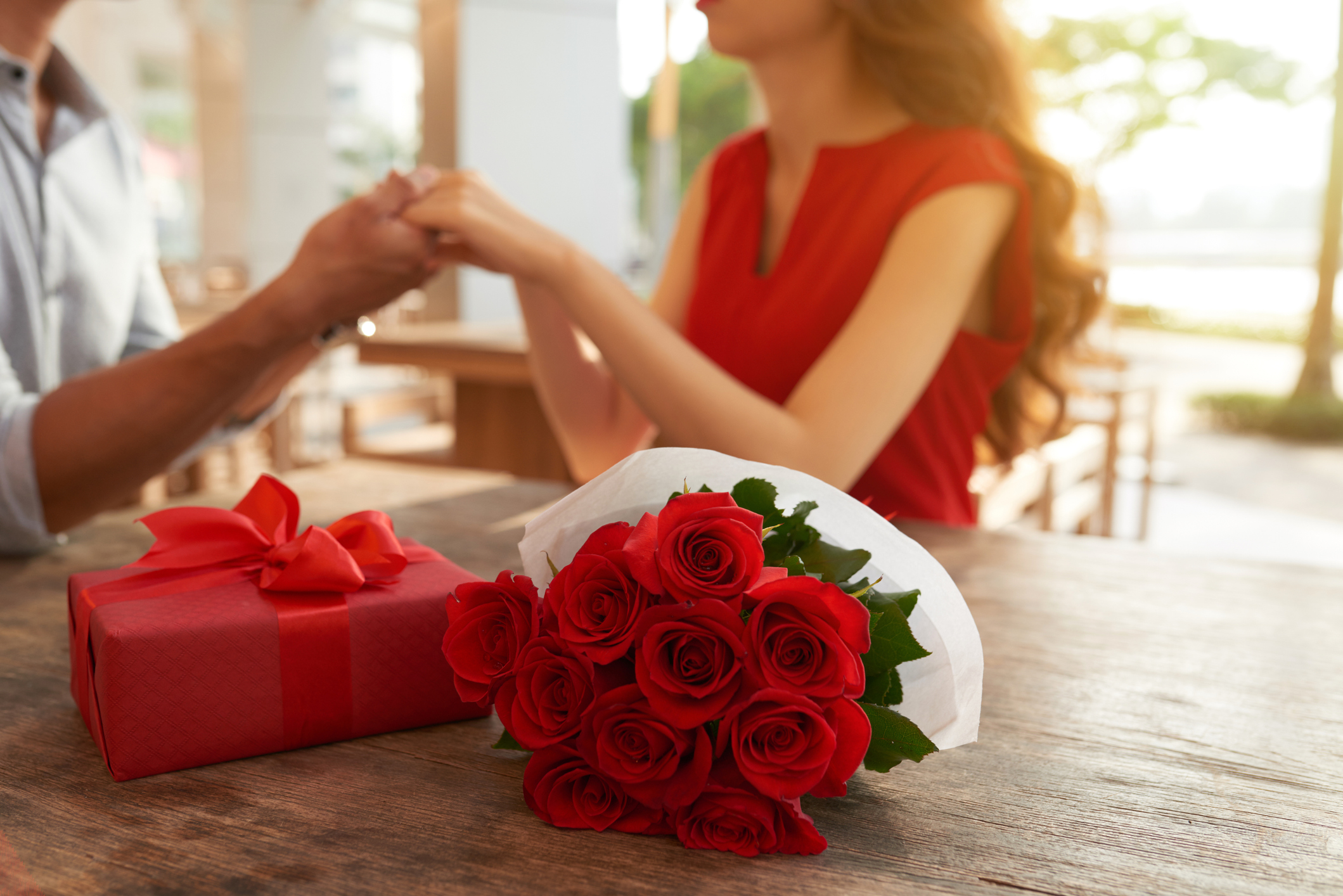 Los Angeles is the city of lights, filled with glitz and glam and tons of magic. So what better place to spend a romantic weekend. Whether you're celebrating Valentine's Day 2019 or another special occasion, there are plenty of exciting and romantic things to do in Los Angeles.
See Downtown L.A. From Above
One final fun way to spend a romantic afternoon is with a trip to the top of the U.S. Bank Tower in DTLA. This exciting attraction, known as OUE Skyspace, offers unparalleled views of the city below, with sight lines stretching from the Pacific Ocean to the San Gabriel Mountains. Offering excellent photo opportunities, with especially gorgeous views on clear days, OUE Skyspace is a chance to see L.A. from a whole new vantage point. For the truly adventurous couples, they'll definitely want to include the extra option of the Skyslide. This exhilarating ride is a slide on the outside of the building that whooshes from the 70th to the 69th floor.
Dine Aboard the Queen Mary
With stunning water and skyline views and delicious gourmet cuisine, there's no better place to celebrate Valentine's Day in Los Angeles this year than aboard the Queen Mary. Guests have three different dining options to choose from, each promising the romantic dinner of a lifetime. Sir Winston's Restaurant and Lounge combines world-class cuisine with stunning views of the harbor and the Pacific Ocean. Chelsea Chowder House is more fun and contemporary, and offers a great selection of steak and seafood for the classic dining palate. The Promenade Café is the most casual option, but certainly not the least romantic; the special menu and sweeping views of the Pacific will make your evening unforgettable. There's also a well-regarded bar called the Observation Bar, serving up classic cocktails in a chic atmosphere. It's a nice place for a romantic drink if a dinner aboard the Queen Mary isn't in your plans. If you want to explore this historic ship beyond the dining options, they also offer tours, shows, exhibits, and more.
Explore Griffith Park
Griffith Park is one of our favorite outdoors destinations in all of Los Angeles, and it's definitely worth a visit. In addition to being home to the famous Hollywood sign, it's also got a fascinating observatory, bike paths, hiking trails, picnic spots, and even a great little zoo plus botanical gardens. The botanical gardens are particularly fascinating, with their collection of a wide variety of local and exotic plants. Displays are designed to showcase the relationship between flora and fauna, and the ways in which animals depend heavily on all kinds of plants. So rent a bike and pedal around the park – it's going to be some pretty mild weather even in the middle of February.
Another exciting option for exploring Griffith Park is with the Hollywood Hills Hike, an exhilarating and refreshing hike up to the Griffith Park Observatory and the iconic Hollywood sign.
Enjoy Theme Parks
There is so much fun to be had in the theme parks around the greater L.A. area that it's well worth a visit to one or two even if you don't have kids to tag along. It can be really romantic, too, if you're both the fun-loving, active type who get a kick out of movie magic and mayhem. A good option is a visit to the amazing Universal Studios Hollywood, which is sort of like part museum, part theme park, part mall, etc. There are tons of things to do there that showcase the behind-the-scenes parts of Hollywood, in addition to some stuff that's just plain fun. If you want to go old school and enjoy a few amusement park rides with a view, then Pacific Park is a good option for you. It's very nostalgic but also very modern at the same time.
Check out the Museum Scene
If you love arts and culture but are looking for something a little less movie-centric, then a visit to an art museum or two seems like it might do the trick. This Valentine's Day, check out the Getty Museum, which offers a diversity of beautiful things to look at, from the gorgeous architecture of the Getty Villa to the lush gardens surrounding the building. There are also, of course, plenty of works of art with a particular focus on antiquities.
More of a fan of the natural world? Then you'll want to hit up the La Brea Tar Pits and the accompanying Museum, which showcases this amazing prehistoric site and the research that's been done on the artifacts and fossils found within.
Just can't decide what you love more – nature, culture, or art? Then the Huntington Library is an absolute must for your romantic endeavors. In addition to a lush and gorgeous rose garden (the very epitome of love, nestled among other gardens), you'll also find an astonishing manuscript collection, a rich and varied art gallery, and world-class research library.
Indulge Your Fandom
So you love nothing more than a good cozy evening in with your partner and some Netflix. There's no reason why your love of T.V. and movies has to stay at home when you embark on a romantic evening – pay a visit to Madame Tussauds for some unparalleled fan experiences. This amazing institution is organized into separate, themed sections that each capture some idea about celebrity and fame. Covering everything from famous athletes to pop icons to movie stars, Madame Tussauds is bound to have a version of someone you admire. (I'm a big fan of the Pop Icons section myself!)
After you've had the chance to "meet" your favorite celebrities in amazing wax replicas, head to the Hollywood Museum to pore over their vast collections of movie memorabilia and artifacts. A visit here is a great opportunity to go behind the scenes of some of your favorite movie franchises.
Take in a Show
With such a population of talented actors, musicians, artists, and more, you can't be surprised that L.A. has an amazing theatre scene. From high-class performances like opera and classical music to indie theatre and funky art installations, you'll find it all here. Be sure to look out for some free or low-cost community events, too. If you prefer to keep your entertainment in the spirit of Hollywood, check out a romantic movie! As you might expect, there are also a number of beautiful movie theaters to enjoy, like the iconic TCL Chinese Theatre and Egyptian Theatre.
For fans of the Academy Awards, try a tour of the Dolby Theatre. It's a really elegant building, with, for example, a grand spiral staircase and an intricately-decorated ceiling. A visit here will bring you to the same backstage places that the biggest names in Hollywood have inhabited! While you're in the area, be sure to stroll along the Hollywood Walk of Fame to see if you can spot your favorite celeb's star.
Enjoy a Scenic Cruise
Enjoy a romantic afternoon with your loved one aboard a sightseeing cruise. Especially if you're visiting L.A. on a romantic getaway and aren't familiar with the city, a cruise like this Long Beach Harbor Tour option can be an excellent way to see the sights AND enjoy some time together.
If you're taking the cruise around Valentine's Day, it's important to remember that February falls in the middle of gray whale season. Keep an eye out for these rare beauties!
A big fan of whales and other marine mammals? then the whale watch option from Long Beach Cruises may be right for you.