Up to 2 dogs per room with an 80-pound weight limit per pet. Additional pet types (cats, birds, etc) may be accepted at the hotel's discretion.
The Pet rate is $25 per day with a $150 per week maximum. A refundable cleaning & damage deposit of $100 is required upon check-in. If damage occurs or excessive cleaning is needed, the deposit can become non-refundable and the hotel may charge additionally to cover the costs of repair/cleaning.
Please call our toll-free line at 1.800.668.0101 for more information or to book a pet-friendly room.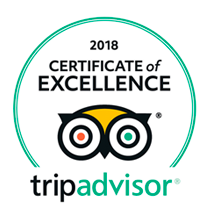 Comfortable Stay
"Comfortable beds, nice breakfast, helpful and friendly employees. Gave us a late checkout as I had a business meeting. Would come back again…"
stulizhodgson via TripAdvisor
Stay at Best Western Parkway Hotel
"We stay at Best Western for the great service we receive and the reward points. I recommend this hotel to anyone staying in Toronto/Richmond Hill! The restaurants are close by if you choose to leave the hotel (Crave Restaurant is amazing as well…the service is impeccable)."
333pmarier via TripAdvisor
Great place for kids and adults!
"My husband and I took Grandkids (8 and 11) to Toronto after Covid lock down and before the 4 wave hits. We wanted it to be fun, adventurous, and more like before Covid. We picked this hotel for the proximity to Canada's Wonderland, and other tourist spots, as well as two pools, one outdoor and one indoor. It was very clean, staff very friendly and helpful, and pools were a hit. After a day out we could comeback to hotel and just relax around the pool. Would stay here again and recommend to anyone."
Joan S via TripAdvisor
Great location/value
"Hotel is in a convenient location near 404 and 407, bars,restaurants, cinema and shopping. Clean and well managed with fast and efficient check in. AC didnt work but service appeared within 15 minutes of notification. He returned later with replacement part and repaired within 15 minutes. Bravo"
garybarber2022 via TripAdvisor