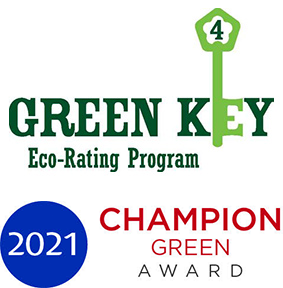 This year marks Best Western Hotels & Resorts' 75th anniversary and what better way to celebrate the brand's long history of caring than being recognized for our green and sustainability efforts. Best Western Parkway Hotel Toronto North has been awarded the 2021 Champion Green Award! We are committed to implementing green practices to improve energy efficiency and reduce our carbon footprint.  #BecauseWeCare #BW75Years
Greater Recycling and Energy Effectiveness Network
The Best Western Parkway Hotel has launched a green initiative as part of its commitment to promote sustainable, environmentally sound operations.
GREEN GOAL
It is our goal to be responsible citizens in the conservation of energy, waste management, and recycling. A 4 Green Key rating has been awarded to the Best Western Parkway that has shown national industry leadership and commitment to protecting the environment through wide-ranging policies and practices. The Best Western Parkway has mature programs in place that involve management, employees, guests, and the public, and which have shown substantial and measurable results.
The Best Western Parkway Hotel will consciously focus on several efforts primarily in the Recycling and Energy Conservation areas. Through this, we aspire to continue to build and sustain our relationships with discerning clients who are not environmentally conscious.
GREEN EFFORTS
Our efforts will be guided by a Green Key Eco-Rating Program conducted by Hotel Association Canada (HAC) through 5 key areas:
Corporate Environmental Management
Housekeeping
Food & Beverage Operations
Conference & Meeting Facilities
Engineering
RATINGS
HAC will rate efforts in the following nine areas of sustainable hotel operations:
Energy conservation
Water conservation
Solid waste management
Hazardous waste management 5. Indoor air quality
Community outreach
Building infrastructure
Land use
Environmental management
The Best Western Parkway Hotel is committed to promoting its Greater Recycling and Energy Effectiveness Network (GREEN) program through ongoing communication and training to associates for the greater good of environmental protection.