Discover Canada's premier amusement park with over 200 attractions including 17 roller coasters with our Canada's Wonderland hotel package to enjoy thrills, family fun, and world-class entertainment. This package includes two play-all-day passes ($150 value) valid any day of the 2022 regular season including access to Splash Works, a 20-acre water park with 17 slides and attractions. Start your day with a buffet breakfast for two included ($50 CAD value), and enjoy 50% off breakfast for any additional guests in your room. Be sure to plan some time around our Oasis Outdoor Pool + Patio, or our two additional indoor pools. Canada's Wonderland Package guests enjoy 10% off food and beverage valid at our Crave restaurant, Patio Bar + Grill, or poolside at Oasis Patio Bar + Patio.
Book your Canada's Wonderland Hotel Package here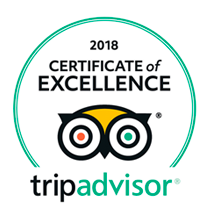 Comfortable Stay
"Comfortable beds, nice breakfast, helpful and friendly employees. Gave us a late checkout as I had a business meeting. Would come back again…"
stulizhodgson via TripAdvisor
Stay at Best Western Parkway Hotel
"We stay at Best Western for the great service we receive and the reward points. I recommend this hotel to anyone staying in Toronto/Richmond Hill! The restaurants are close by if you choose to leave the hotel (Crave Restaurant is amazing as well…the service is impeccable)."
333pmarier via TripAdvisor
Great place for kids and adults!
"My husband and I took Grandkids (8 and 11) to Toronto after Covid lock down and before the 4 wave hits. We wanted it to be fun, adventurous, and more like before Covid. We picked this hotel for the proximity to Canada's Wonderland, and other tourist spots, as well as two pools, one outdoor and one indoor. It was very clean, staff very friendly and helpful, and pools were a hit. After a day out we could comeback to hotel and just relax around the pool. Would stay here again and recommend to anyone."
Joan S via TripAdvisor
Great location/value
"Hotel is in a convenient location near 404 and 407, bars,restaurants, cinema and shopping. Clean and well managed with fast and efficient check in. AC didnt work but service appeared within 15 minutes of notification. He returned later with replacement part and repaired within 15 minutes. Bravo"
garybarber2022 via TripAdvisor