Updated Accommodations At An Affordable Rate
Whether you are bringing the family or coming alone, we have the facilities to provide you with the experience you are looking for. This Tulsa hotel is situated minutes from downtown and has easy access to a variety of local attractions.
Our Rooms
Our rooms are designed for comfort and luxury to make your stay in Tulsa more comfortable. Start the day with a cup of coffee and a continental breakfast. Then at night, sink into one of our luxurious pillow-top mattresses for a good night's sleep.
Our Commitment To You: Outstanding Hospitality Experience!
When you stay with us you will enjoy access to free wifi, free breakfast, 24 hr coffee in the lobby, and air conditioning in all of our rooms. How would it make you feel to experience unrivaled comfort and satisfaction when you are traveling. Your satisfaction is always our top priority.
At the Clarion Inn & Suites, we take great pride in ensuring our guests enjoy the most relaxing and comfortable stay! When it's time for your escape from the hustle and bustle, come back to your tranquil room for ultimate rest and relaxation.
Tulsa
The best part about staying at the Clarion Inn & Suites I-44 is the central location close to all the attractions you need.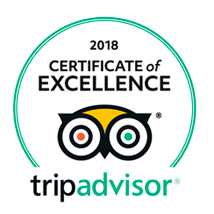 Afternoon Surprise
We walked in for the first time. Was surprised by the open-air concept of the lobby. The place was wonderful. Great breakfast bar set up as well. The rooms are nice, and the swimming pool is clean and kept up. The bathroom was clean. Nice place. Would stay here again if in the neighborhood. Enjoyed it. Places to eat are close by as well. All within walking distance.
Robert H via TripAdvisor
Great Hotel
I stayed at this hotel for 3 days and it was great staff was kind and friendly and the breakfast was superb this by no means is a new hotel but it was clean and comfortable with all the perks of the newer hotels this will definitely be my place to stay in Tulsa.
rollingacura via TripAdvisor
Big room, Nice and clean!
We liked comfortable beds and pillows and chairs. The Internet Wi-Fi was very fast and good. The cleanliness of the lobby and rooms was very good. The front desk was helpful and very professional. The parking lot had plenty of spaces for all the cars. Also, the hotel and rooms were very quiet.
Brandon Gordon via TripAdvisor
Sister Roadtrip !
My sister and I took a road trip to Siloam Springs Arkansas and picked this hotel as a stopping spot for the night, and I am glad I did, the staff was very friendly and helpful, the room was very clean, and I loved the beds and pillows, which both were very soft and comfy, The breakfast was really good, cereal, oatmeal, eggs, waffles, and other options, we will for sure be back to stay.
Queta via TripAdvisor