Visit the Grave of Phin Clanton
Exploring old cemeteries and tombstones is a unique and fascinating way to discover a region's history. In Globe, the grave of Phin Clanton is a popular stop. Phineas Fay Clanton was the son of Newman Haynes Clanton, and was at best a witness (at worst a participant) in a series of illegal activities. He died in 1906 and moved around the country from Missouri to California before finally settling in Arizona.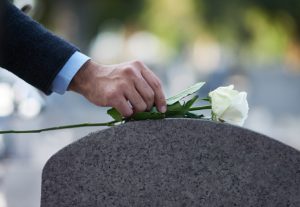 His father was connected to the murder of many Mexican smugglers circa 1881. One month after the murders, Newman was also killed by Mexican Rurales. Phin's brother was also linked to a number of face-offs with Deputy Marshals. Over time, Phin and his brother Ike became enemies of the Earps. At the Gunfight at the OK Corral in 1881, their brother Billy was killed and Phin was accused of attempted murder two months later. However, a number of cowboys vouched for Phin's alibi.
The Wild West
A life of close calls with the law led the two brothers to seek refuge in rural Arizona. They fled to the northern part of the state to stay with their sister and brother-in-law. However, they roped their brother-in-law into stealing livestock with them and this led to an eventual indictment. Ike was killed by resisting arrest, and Phin served just under two years of a 10-year prison sentence before succumbing to pneumonia.
Globe and the surrounding area is full of Wild West tales, but Phin's is one well-documented in the history books. Spend some time exploring the local graves and discover part of Globe's incredible past. No wonder the cemetery is a popular destination for spooky storytelling come autumn.