Visit Globe Library
Located at 339 S. Broad Street, the Globe Library is open Monday – Saturday with late hours (until 6 p.m.) Wednesday and Thursday. Call the library at 928-425-6111 for updates on special events, holiday hours or to check and see if a particular book you're hunting down is available. Globe participates in the interlibrary loan program and can procure books from other libraries. If the Globe Library doesn't have what you're looking for, it can almost certainly be special ordered.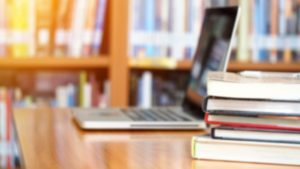 Part of the Gila County Library District Program, the Globe Library has meeting rooms available upon request. It's a favorite space for business travelers to schedule meetings and conferences while in town. In keeping with the nature of libraries, mobile phones are strictly prohibited inside the library.
Happenings and Staff
The Globe Library Supervisor is Adrea Ricke, who collaborates with Deputy Librarian Mary Helen Avalos. Committed to providing programs, materials and services to meet the educational, recreational, informational and occupational needs of residents and visitors to Globe, the library is a staple of what makes this small town thrive.
Ongoing events and programs include Baby and Toddler Time every Thursday at 10 a.m., Pre-school Story Hour Wednesdays at 11 a.m., and the Bestsellers Club, which ensures members get best-selling books without making reservations.