Valentine's Day in Miami
Are you and your paramour going to be in Miami, Arizona for the most romantic day of the year? Lucky you, because one of the most intimate outings in the world is at your doorstep: Stargazing. However, if you want a more traditional way to celebrate your love, Miami has you covered. Judy's Cook House offers a romance-riddled menu every year—head there for a breakfast of strawberries and cream waffles to get in the mood.
Jerry's Restaurant is a local favorite, featuring a romantic specialty menu including decadent desserts. Call ahead if you want to surprise your loved one with a special treat such as a piece of jewelry in a glass of bubbly. Jerry's always goes above and beyond!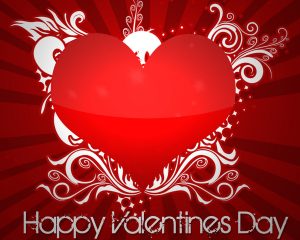 Romance is in the Air
At Guayo's on the Trail, you can enjoy an intimate dinner away from the bustle of the city. The drive from Copper Hills Inn is lovely and gives you plenty of one-on-one time before you arrive. Try Los Robertos Mexican Restaurant if you prefer your V-Day with margaritas instead of champagne.
There's Leonard Paul's Pizza if you have visions of recreating scenes from Lady and the Tramp, or De Marco Restaurant for a sophisticated flair to the evening. No matter how you spend Valentine's Day, it's easy to make it special in Miami.