Top Five Restaurants in Globe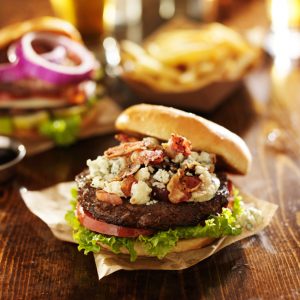 When you visit a new place one of the first questions you always have is 'Where should I eat?' Well, we have not only the answer for you but several answers for you. With a number of fantastic places to eat here in historic Globe, Arizona, we have our top five restaurants in Globe for you to try while visiting with us.
1. Copper Country Rendezvou – A throwback 60's style spot that has burgers, sandwiches, onion rings and a great atmosphere. Be sure to leave room for desert!
2. Nurdbergers – The best hamburger joint in town. Just like any good burger place, the shakes are thick and hard to beat. Service is fast and friendly so it ranks high in our books.
3. Chalo's – Good solid Mexican fare with top notch red chile, green chile, tostados, chimichantas, and everything else you can imagine. Homemade chips, delicious salsa…. it is a must try.
4. Drift Inn Saloon – Good food, authentic atmosphere, and cold cheap beer. What more do you need to know?
5. Guayo's on the Trail – Authentic Mexican restaurant with fast and friendly service. You won't find anything on the menu that isn't superb. This local favorite is a favorite for a reason.
Need more recommendations? Stop by our front desk and let our friendly staff fill you in on their personal favorite spot in town. We look forward to having you as our guest and are happy to be your chosen Globe hotel.