Tonto National Forest
On the outskirts of Globe is Tonto National Forest, a retreat for hikers, mountain bikers, campers and outdoor lovers. This sprawling forest makes up three million acres and features rugged, gorgeous country including the Saguaro desert full of cacti and the Mogollon Rim brimming with pine trees. Such a rich variety of vegetation along with an altitude ranging up to 7,900 feet makes this recreational destination beloved year-round.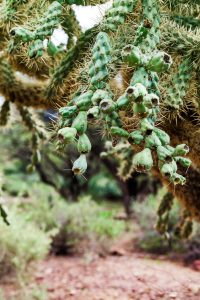 Whether you're craving the healing qualities of a forest or a pristine lake and beach, Tonto has it all. It's the fifth biggest forest in the country and is also one of the most visited so-called urban forests. Every year, almost six million visitors flock to Tonto. With boundaries in Phoenix all the way to the Fort Apache Indian reservations, you'll have plenty of opportunities to take in the forest's beauty.
Making the Most of Tonto
Some of the most popular destinations within Tonto include the Four Peaks Wilderness, Hell's Gate Wilderness, Mazatzal Wilderness and Salome Wilderness areas. The Verde River offers prime fishing opportunities, or you can head to the Fossil Creek Wild and Scenic River.
At times, you'll find horseback riders along the trails as well as seasoned and newbie hikers alike. Like all forests in Arizona, the leave-no-trace rule applies. Keep in mind there are no developed facilities on the grounds, so come prepared when making Arizona your playground.