Things to Do in Globe this Summer
From the Cinco de Mayo Festival on May 6th from 11 a.m. – 9 p.m. in downtown to the San Carlos High School Graduation at the school's football field May 24th at 6 p.m., there's plenty of old-fashioned fun to be had in Globe. Travelers with kids are welcome to sing up their children and teens for the Summer Youth Musical Theater Program, an eight-week course for those ages 8 – 18 who want to experience every nook of the theater industry. Register online.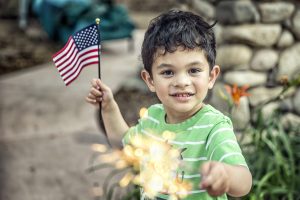 Check out more upcoming fair weather picks and maximize your "Globe-al" experience.
May
May 25th: Globe High School Graduation at Harbison Field on 6th Street at 7:30 p.m.
May 26th: Miami High School Graduation on S. Ragus Road at 7 p.m.
June
3rd: Tackle the Sunrise Challenge cross-country 5k race at Round Mountain Park! Suitable for everyone from new runners to athletes with a 1K family walk option. Register by calling 928-425-7121.
21st: Summer Solstice Cemetery Tour. Call 928-425-0884 for more details on this spooky outing.
July
3rd: Kick off the holiday early with a free event at the Cobre Valley Center for the Arts from 6 – 10 p.m. Summerfest is packed with excitement from a parade and carnival to delicious treats and more.
4th: The annual Old Fashioned Independence Day Celebration hosted by the Globe-Miami Chamber of Commerce with fireworks at 9 p.m.
August
Date TBA: Bawdy Broad Street, A Real Old West History Tour of Globe's "Bawdy" Past. Walking theatrical tours take place every 15 minutes starting at 7 p.m. from the 1906 Courthouse building with three indoor locations—including a former brothel! Tickets are $10.
Stay tuned for more events, including the annual "Red" McLachlan 3-D Shoot Bow Hunters Competition, currently being planned for the summer months.