Thanksgiving in Globe
Traveling in Globe for Thanksgiving weekend? It may not feel like winter is around the corner when you're in Arizona, but you'll be whisked away to a classic holiday at one of the town's traditional Thanksgiving feasts. Judy's Cookhouse is one of just a handful of restaurants open during the holiday, and throughout the month of November you'll find delicious scratch-made favorites here. Big portions and dishes cooked with love are what make this choice so popular.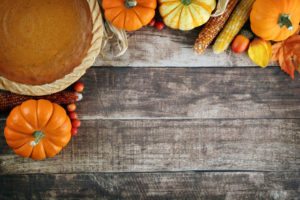 There's also the Copper Country Rendezvous, known for their old-fashioned American dishes. Located in historic downtown and flanked by antique shops, most of the year it's known for the Gila Monster Hot Dog. However, during the holidays, it's where you'll find down home cooking.
A "Global" Phenomenon
A trend amongst locals is heading to Apache Gold Casino Resort for their addictive buffets and gaming fun. It's the perfect place for a full day of entertainment, particularly for travelers who might not be hopping from one Thanksgiving feast to another.
A number of Mexican restaurants in town also offer holiday specials, like the southwestern pizza at La Casita Café to De Marcos. Alternatively, you can pack a holiday lunch and take to the trails. November is the perfect season for an Arizona hike.