Stargazing Hot Spots in Globe
Taking in the starry night is one of the most incredible experiences you can have in Globe. The smaller towns don't block any of the light, and you can get mesmerizing views year-round. Pack your telescope, pick up one at a local store, or go without—any way, you're in for a stunner of a night. For starters, simply stepping outside the Copper Hills Inn is a great spot because there's no harsh exterior light. If you rented a truck, nothing compares to a makeshift outdoor patio or bed in the back for stargazing.
Park off Kellner Canyon Road and really get away from the twinkling lights of the city. This is a rural area that features nothing but the natural sounds of Arizona and once-in-a-lifetime views. Ask the front desk staff for recommendations on where to pick up picnic items and create the most memorable outing of your life.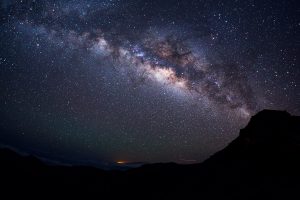 Local Secrets
Locals like to drive to Old Winkleman Road on the outskirts of town to take in the view. It's another rural road that's largely paved, but you might want to steer clear of the graveled areas unless you have a 4-wheel drive vehicle.
Try Six Shooter Canyon Road, San Carlos Drive, or Copper Canyon Road for an even quieter, isolated area for those unobstructed views.