San Carlos Lake
The San Carlos Lake and Reservoir, which feeds into the Gila River, is located in Peridot, just a short drive from your Globe hotel. It was created by the Coolidge Dam. Today, it features 158 miles of shoreline within the 3,000-square-mile San Carlos Apache Indian Reservation. Under tribal regulations, it is open to the public and is a favorite destination for water sports. Spanning just over 30 square miles and 22.99 miles long, it's a welcome getaway where you can enjoy the natural beauty of Arizona.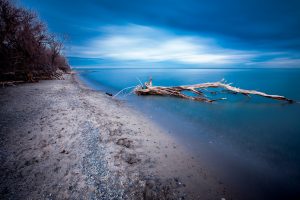 As one of the biggest lakes in the state, it holds an average of 19,500 acre-feet of water. It's one of eight lakes surrounded by the desert, which makes for a gorgeous contrast. The turquoise waters flanked by the red sand and cactus-peppered landscape is popular with photographers and artists. It's a true aquatic oasis with mountains in the background and crystal-clear waters at your feet.
Paradise in the Desert
Just 125 miles east of Phoenix and accessible by US 70, the lake is situated in the heart of the second-largest Native reservation in the area. You'll need a permit, available at many Apache shops on the reservation, for hiking, camping, fishing and off-highway driving.
As you partake in spring outdoor adventures, you'll be rewarded with a variety of natural wonders. Keep an eye out for migratory birds, elk, javelin, bighorn sheep and antelope. Fishing is one of the most popular activities, and there are tackle shops nearby to keep you well stocked. Most of the state's largemouth bass, flathead catfish and black crappies are located here.
Also explore the nearby Salt River, Seneca Lake and Talkalai Lake to get your water sport fix.