Pickle Barrel Trading Post
In a town where big-box stores have taken a backseat to local, family-owned businesses, the Pickle Barrel Trading Post is where everyone goes to get…just about everything! Open Monday-Saturday from 11 – 5, you'll find it in a renovated warehouse nestled along railroad tracks near Broad Street. It's a major attraction for both visitors and locals. Originally the Old Dominion Copper Company, the owners took over the 8,000 square foot warehouse to create Globe's "destination business."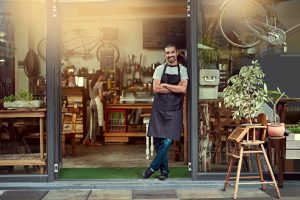 It's the biggest trading post in the Southwest today and has been humming for 13 years. A unique experience, the owners were born and raised in Globe and are thrilled with how their hometown has responded. Featuring a large amount of local goodies and artisanal treats, you can find one-of-a-kind keepsakes here, new favorite treats, and get to know the town like a local.
Get Yourself in a Pickle!
You can shop online, but nothing compares to stopping in and browsing. Special events take place year-round including farmer's markets, artist nights, and specials with discounts on popular items. You never know what you'll find here, so get yourself in a pickle and discover something new!
Situated in the historic district, make a shopping trip out of your expedition, and slip into nearby restaurants and other shops. This is Globe shopping at its finest.