Phoenix In A Day
While you're in Globe, you may want to take a day to see the sights in Phoenix!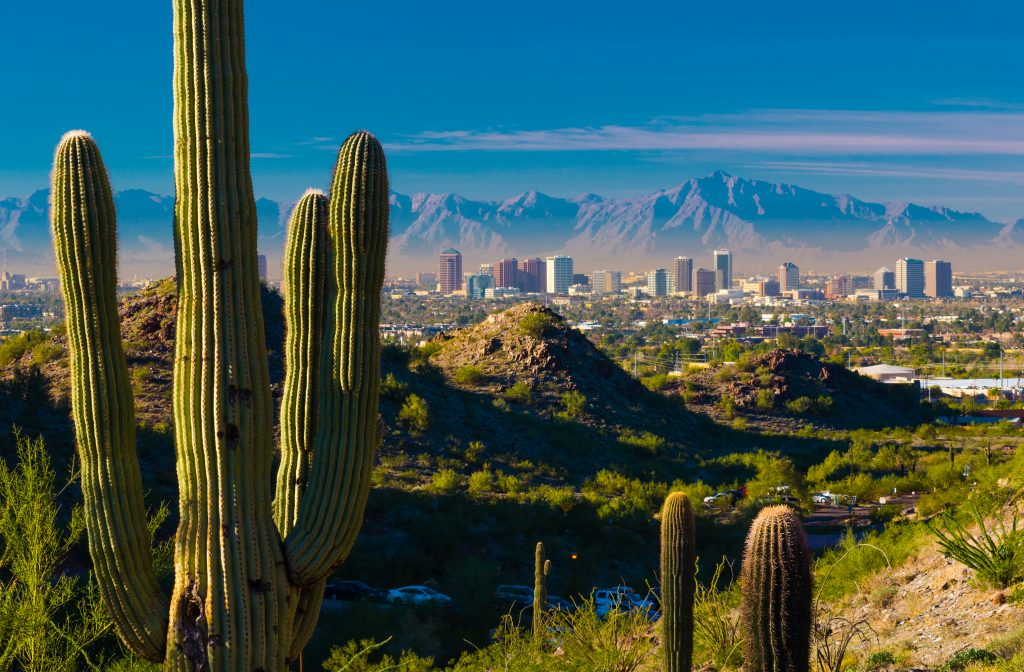 Phoenix is only an hour and a half from Globe, so it's definitely close enough to do a day trip, and there's plenty there to see!
Where To Eat
Start the day off right with breakfast at New Wave Market.   Their french toast, with blueberries and cream topping it, is amazing and totally worth breaking your diet.  If you want coffee as well, get the cinnamon tres leche syrup in it – it adds a richness and depth to the coffee that you're going to enjoy.
For lunch, Ghost Ranch serves a limited but tasty menu of classic southwestern items.  In particular, the pork rice bowl is hearty and flavorful, topped with cojita cheese and fresh pico de gallo.
Splurge on a nice dinner at Durant's.  After getting a walk-through tour of the kitchen on your way to their seating area, you can peruse their extensive and fresh menu.  A star of the menu, the scallops are served in a rich herb cream sauce that compliments the saltiness of the sear on the scallops.  Finish with their chocolate cake – it's so rich, there's no way you can finish it, but everyone should have a chance to taste it.
Activities
Arizona has been involved in some very important paleontological discoveries, and you can learn more about them and dinosaurs in general at Pangaea.  See realistic models of over twenty species of dinosaurs and try your hand at digging for fossils (and picture doing so in the Phoenix heat rather than an air-conditioned building).  It's fun and educational, and will be interesting to both adults and children.
Take a walking tour with the Crazy Dash app.  This is a great way to cover the high points of a city, from the botanical gardens to Heard Museum.  It's a lot of walking, and not much time at each place, but you'll walk away with a few pieces of Phoenix you didn't have before.
See amazing street art made by the locals at Roosevelt Row.  Allowing and encouraging street art did wonders for lowering the city's crime rate in the '90s, and now the artists' district is a source of pride for the locals.  In the area, you'll also find small, locally-owned boutiques and shops.
Tovrea Castle is a historic landmark, originially built in 1929, and features extensive gardens, as well as some stunning architecture.  Take a guided tour to see everything and marvel over the success of recent renovations.
Enjoy a day in Phoenix to get some big-city vibes while you're in Globe but don't miss out on anything Globe has to offer!