Noftsgar Hill Sports Complex
Globe, Arizona is home to incredible outdoor recreation options including the Noftsgar Hill Sports Complex. You'll spot the sprawling baseball field on the corner of East Street and North Street. When the field isn't reserved for local practices and games, it's open to the public. There's also an adjacent dog park, the perfect place to take your furry friend for his or her own outing while on vacation.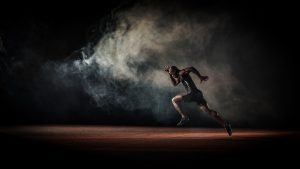 The baseball field is the only one of regulation size in the area and hosts tournaments and games for teams and leagues around the region. From the district schools to fundraiser games for local organizations and non-profits, the sports complex plays a big role in being the heart of Globe.
Peanuts & Crackerjacks
At the sports complex, you'll find a full concession stand, pressbox and restroom facilities. The scoreboard and stadium lights are available upon request. If you're in Globe and interested in using the facility for an event or fundraiser, contact the Globe-Miami Chamber of Commerce.
Globe, a small and charming town, has a number of options and amenities to make your stay the best it can be. With the only dog park in the area and a well-maintained baseball field, you have everything you need to make your stay in this quiet part of Arizona enjoyable.