Jammerz (Get Your Jam On)
The popular live music venue and bar features 10-foot jumbo screens so you can catch your favorite game along with a sprawling outdoor patio. Take advantage of the cooler late-autumn weather while you try out a special concoction the bartender will whip up just for you. It's the watering hole of locals and travelers alike with hearty all-American fare and some of the best entertainment in the region.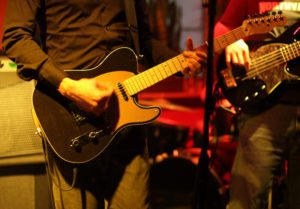 Musical acts of every genre are featured here, and on off-nights there's still dancing 'til close with the digital jukebox. Jammerz has strong southwestern leanings with their chimichangas, jalapeño bottle caps, Cajun tater tots and spicy chicken wings. Whether you're looking for a tasty lunch or a place to party all night, this bar has it all.
A Jam Session
Open at 10 a.m. for the perfect breakfast, keep an eye on Jammerz' social media pages for upcoming events. Popular nights include Girls Night Out, Karaoke Raffle nights (where you can win a new TV), and holiday specials just in time for the winter holidays. (Ask Vanna for a Thanksgiving-worthy cocktail!)
Experience Globe like a local, bust out your go-to dance moves or karaoke song, and have a blast in downtown Globe.