Irene's Real Mexican Food
Just one block from your spacious guest room is a taste of authentic south of the border cuisine at Irene's Real Mexican Food. Arizona is renowned for Sonoran-style Mexican fare as well as homemade dishes and fusion cuisine. At Irene's, it's all about the rib eye steak and chimichangas. After filling up with a hearty breakfast at the Copper Hills Inn continental breakfast, let Irene's take care of lunch and dinner.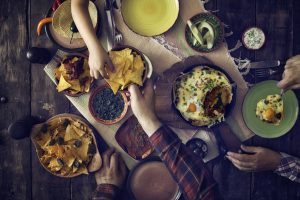 Located at 1623 Ash Street, the house made salsa and perfectly prepared guacamole served with warm chips make the perfect starter. Try their green chili with tortilla, and get the large platter if you can handle it. The chicken fajitas on a sizzling platter and the gooey nachos are house favorites.
Spice Things Up
The Green Chili Burro and Red Chili with tortilla are both hot dishes that pair well with the margaritas. Menudo soup with a side of queso is a great way to warm up on those chilly Arizona nights. A side of beans and rice or the house burros are also popular picks.
Hot wings are always available for those who want comfort food with an American twist, and Irene's Famous Green Chili guarantees an extra kick of flavor. From the tostada platter to the imported beer, there's something for every craving.