Guayo's on the Trail
The most-reviewed and highest-ranked Mexican restaurant in Globe is well worth a visit. At Guayo's on the Trail, you'll be treated to authentic Mexican and Sonoran fusion cuisine with plenty of kick. Famous for their "monster arrow" of neon that's impossible to miss, it's easy to find your way to Guayo's at 2251 N. AZ Highway. The beloved sign was just refurbished in 2015, but what counts is still on the inside—and Guayo's doesn't disappoint.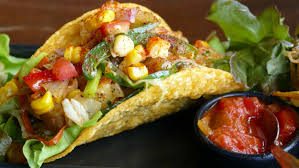 Established in 1938, this family-owned and operated restaurant is open Wednesdays – Mondays from 10:30 a.m. – 9:30 p.m. For starters, try their nachos, green chile cheese crisps, jalapeño poppers or stuffed potato skins. A margarita or two always gets the party started.
Up the Spice
The house's number one specialty is the ribeye steak butterflied and topped with chiles, cheese, and served with a flour tortilla and side salad. Choose from beans and rice or fries on the side. Chimichangas, chicken specialties, enchiladas, tamales, tacos, soups, salads and all-American dishes all have their own options on the menu.
For dessert, it's fried ice cream and maybe a daquiri or special flavored margarita. Whether you're in the mood for a BBQ sandwich, cream cheese chicken relleno or a genuine flour enchilada, Guayo's has an impressive menu to satisfy any craving.