Globe's Best Hiking Trails
Exploring Globe on foot via one of the city's many nearby trails allows you to experience the beauty of Arizona in a brand new way! Early morning or dusk hikes are best to escape the heat, and make sure you have the proper equipment and reflective gear. Picketpost Mountain Trail is a moderate 4.1 mile hike featuring an out and back design. Close to Superior, you'll find a number of wild flowers. Hikers and runners adore this trail, dogs are allowed, but know that some areas border on being difficult.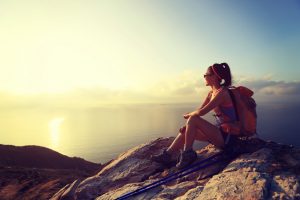 At Rogers Canyon Trail, you'll find a nine mile out and back option close to Gold Canyon. It's also rated as moderate and is available year-round to hikers. Stop by one of Globe's local diners, like Judy's Cookhouse, to pick up a picnic to go. This hike is an all-day adventure.
It's All Uphill from Here!
It might be only 3.9 miles long, but Icehouse Canyon is a loop trail near downtown Globe with a difficult rating. Mostly used for hiking and trail running, it's open from March through November, and July is the perfect time to give it a shot. Dogs are also allowed.
At Hackberry Creek, you'll find a 10-mile loop rated as moderate and just minutes from Superior. It has a waterfall, but some parts of the trail qualify as difficult and are also a favorite for off-roading, so tread carefully.