Globe Desserts That are Sinfully Good
Sweeten your stay at this Globe hotel by indulging in local desserts, baked goods, cake and ice cream. Judy's Cookhouse is the go-to spot for locals craving something delectable. Everything is homemade, oversized and incredibly delicious. Judy's is also a favorite mom and pop joint for breakfast, lunch and dinner. Of course, if you'd rather not go out, your Copper Hills Inn breakfast treats are sure to satisfy any sweet cravings.
Vida e Caffe is more than just a coffeehouse. It's also a reprieve for business travelers and bakes up some of the most incredible pastries in town. Nothing pairs with a strong cup of coffee better than a buttery croissant, moist muffin or a slice of home baked cheesecake. If you're after both a caffeine fix and something sweet, this café delivers.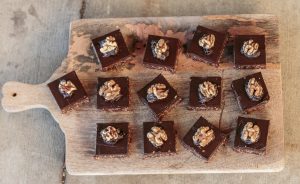 Sweet Deal!
La Luz Del Dia is a full-service restaurant, but make sure you save room for an authentic Mexican dessert! Whether it's flan or a fruit empanada, this is one local joint that does food right from beginning to sweet end. Irene's Real Mexican Food also delivers, serving the Globe area for years.
Of course, if you're craving some familiar comfort food, there are a number of chain restaurants with your favorite desserts. Soft serve at McDonald's, a frosty at Wendy's, and cinnamon sticks at Taco Bell are all just a few miles away.