Globe Celebrates St. Patrick's Day with Discounts
Globe is a small, charming and historic town that's a beloved getaway from larger cities. There aren't any big parades or raucous parties at Irish pubs here, but the downtown area celebrates by offering discounts galore. Each boutique, shop and restaurant is different and might require patrons to sport green in order to claim those discounts.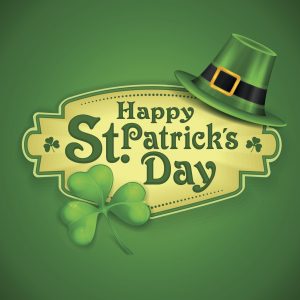 Support local businesses like the Pickle Barrel Trading Post, Pretty Patty Lou's, Connie's Store and the shops at Hill Street Mall, all establishments that go all out for St. Paddy's Day. You'll be able to find special sales and decorations at many of the shops downtown. Of course, the famous Drift Inn saloon of the Wild West is the perfect place to get a cold pint.
Visit Local Parades
Less than 90 miles away is Phoenix, a short day trip if you're craving a bigger festival for St. Patrick's Day. Here, you'll find a traditional parade, and this year's theme is "Salute to Irish Music and Dance." The parade starts at 10 a.m. on 3rd Street.
Followed by a full Faire at Hance Park West, and hosted by the local Irish Cultural Center, this is the kind of green-themed party many revelers seek out. Admission to the Faire is $10 for adults, and kids under 12 are free. Enjoy three stages of music, step dancing and bagpipers along with Irish crafts, food and beer. Big or small, Arizona has you covered March 17th.