Fishing in Globe, AZ
Ready to catch the big one in Globe, AZ? There are fishing hot spots all around the region, including Bloody Tanks (don't let the name scare you away!) and Gold Gulch Dam. Try out Tulapai Creek, just over 12 miles from the center of Globe, or Cottonwood Wash Dam, only 10 miles away.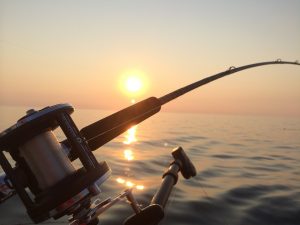 Spring Branch is a favorite, and locals swear fish are always biting at Twin Tanks. No matter where you choose to set up camp, if you're not from Globe (or haven't fished in a while!), make sure you know the rules and regulations before you pack your tackle box. Some regions require recreational permits, available from the USDA Forest Service. Daily fishing permits, habitat stamps and boating permits should be secured before your outing.
Tall Tales
Roosevelt Lake is one of the most prominent fishing hot spots in the state, located just 35 miles from Globe. With over 20 lakes, rivers and reservoirs ripe for fishing near the city, you can have your pick. However, some travelers prefer the convenience of a fishing tour, such as Bass N' Crappies, to take care of any permits for them—and to get a local who knows the ins and outs of the water on their side!